Hydraulische waterput boormachine

HW-130 Ondiep Hydraulische waterputboormachine
een. Het houden van de beugel is op de hosit geïnstalleerd om een ​​steunconstructie met een dubbel wiel te vormen, die bestand is tegen sterke slagen
b. De verticale doos wordt bevestigd door vier groepen lagers om te zorgen dat de roterende machine voldoende stijfheid heeft om de grindlaag en andere complexe geologische omstandigheden te overwinnen.
c. de machine is uitgerust met nationale octrooitechnologie --- taper clutch, met charactristics van sterke transmissie troque, eenvoudige bediening en gratis onderhoud.
d. 53 x 59 gebruikte boorstaaf, hoge starheid en sterk leveringskoppel.
Toepassingen van HW-130
boormachine
HW-130
kern booreiland
wordt hoofdzakelijk gebruikt voor geologisch algemeen onderzoek en exploratie, weg en hoge buliding stichtingsexploratie, soorten gat in betonstructuur, rivierwallen, grof gat van de ondergrond, het boren en driect voegen, burgerlijke putten en aardetemperatuur centrale lucht conditioner, enz
Belangrijkste technische parameters
Unity machine parameter

Drilling depth

10-130m

Maximum open hole caliber

260mm

End hole caliber

75mm

Drill rod caliber

50mm

Drilling angle

90~75

Drill weight (No include power)

510 560kg

Unity machine dimensions

2.5×1×1.3 2.5×0.9×1.3m

Spindle

spindle speed

142,285,570r/min

Spindle stroke

450mm

Hoist

Max.single line hoisting capacity

960kg

Single line lifting speed

0.41,0.82,1.64m/s

Tightrope caliber

27m

Mud pump of HZ-130YY model drilling rig

Type

Horizontal single urn twin-action

Displacement

95/77L/min

Diesle engine

Model s1110 18HP

Electric motor

Y160M-4 11kw 1440r/min

Maximum pressure

1.2Mpa

Work pressure

0.7Mpa

Water inlet caliber

30mm

Water to exit caliber

25mm

Triangle conveyer belt

B1575mm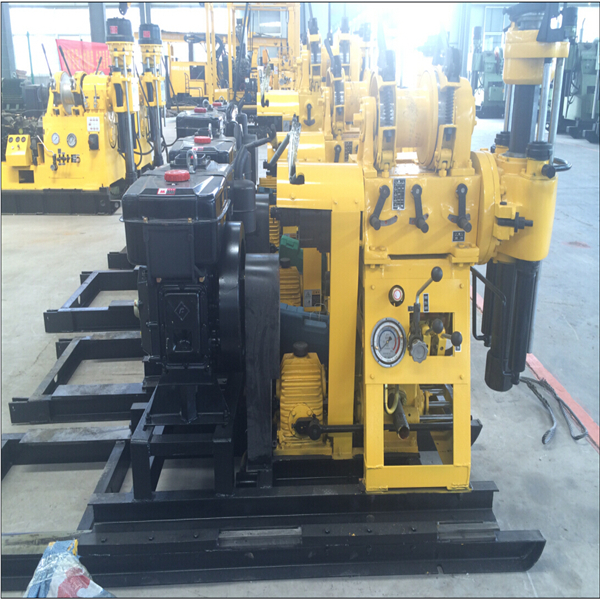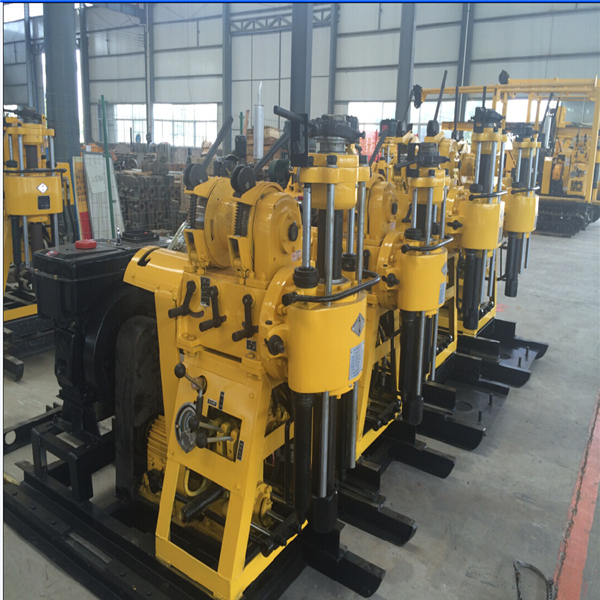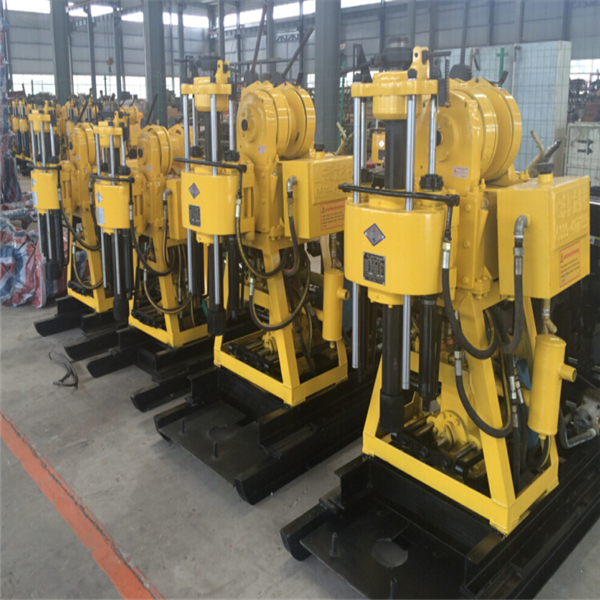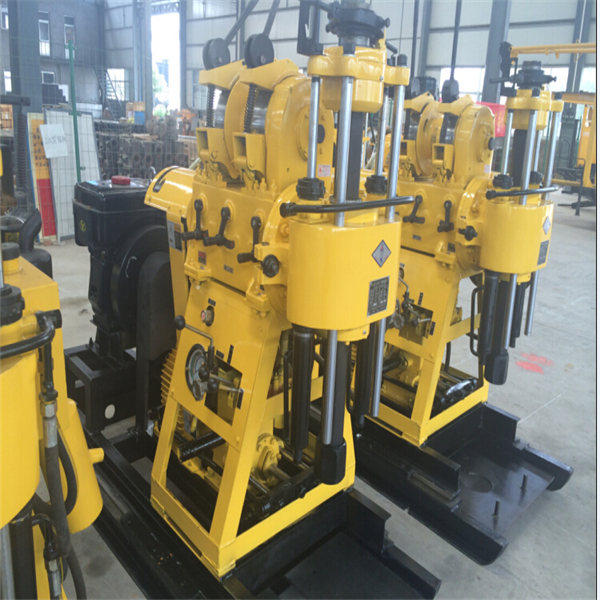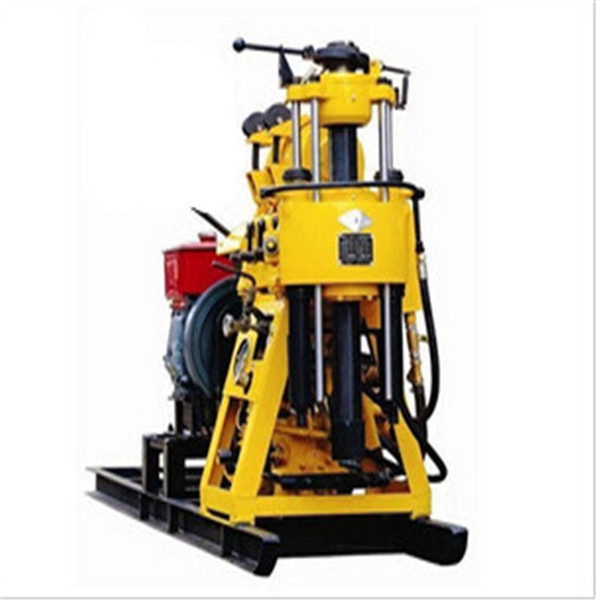 draagbare waterput boorinstallatie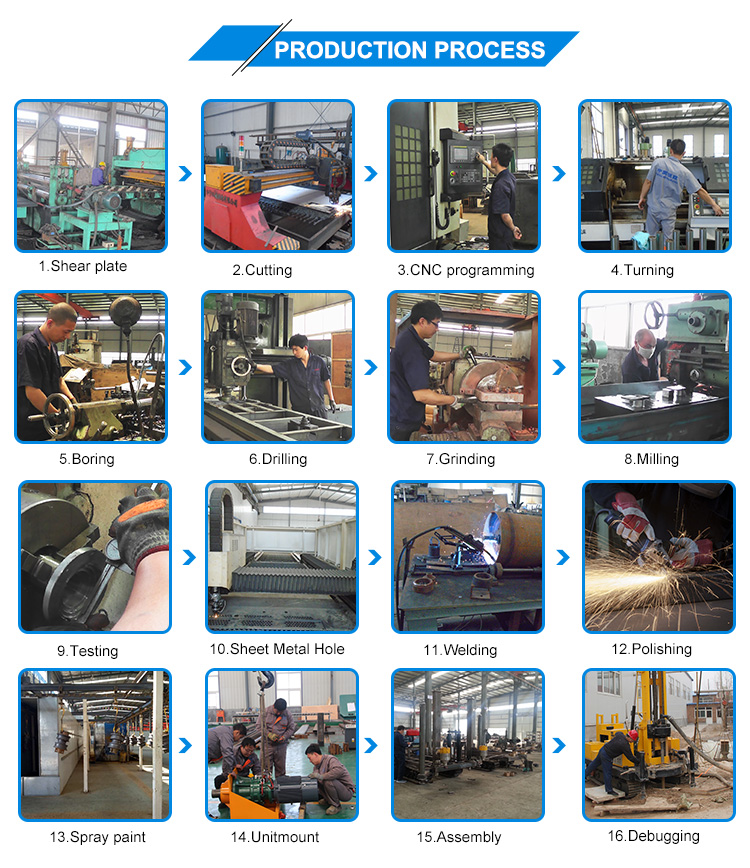 Op zoek naar professionele waterput boormachine Fabrikant & leverancier? We hebben een brede selectie aan geweldige prijzen om u te helpen creatief te worden. Alle prijzen van de boorput van het waterboor zijn concurrerend met goede kwaliteit, zoals, de op vrachtwagen gemonteerde boorput van de waterput, de draagbare booreiland van het waterput, aanhanger opgezette waterput boorinstallatie, de kleine booreiland van het waterput met 100m-600m boordiepte. Machine is kwaliteit gegarandeerd. Wij zijn China Origin Factory van waterput roterende boorinstallatie . Vertrouw me alsjeblieft, we kunnen de beste kwaliteitsproducten en een goede after sales service bieden met professionele kennis en 9 jaar exportervaring. Als u vragen heeft, neem dan gerust contact met me op, mijn naam is Nina.
Product Categorie : Dril machine > Hydraulische waterputboringmachine