DTH-booreiland is een apparaat dat wordt gebruikt voor het boren van gaten op rotsen voordat met explosieven wordt gewerkt. Het kan worden gebruikt voor het boren van rotsankeropeningen, boutgaten, schietgaten en voegen in stedelijke bouw-, spoorweg-, snelweg-, rivier-, waterkracht- en andere projecten. Boren van gaten en andere constructie is favoriet bij klanten.
Belangrijkste kenmerken van de rig:
1. Luchtcompressor boormachine de boormachine is mechanische transmissie, de andere is hydraulische transmissie, en de kracht wordt effectief gebruikt. Het totale vermogensverlies is klein en de boorkosten zijn laag.
2. Waterput boormachine de booreiland heeft meer positieve snelheid serie en 14-500r / min snelheidsbereik, en de output koppel is 13428-250N.m.
3, goed boren machine het tuig heeft een 2-speed reverse snelheid, gemakkelijk te verwerken ongelukken.
4. Water boormachine t hij rig keurt lange slag dubbele snelheid mechanisme en mechanische power hoofd, en de power hoofd slag is 3400 MM, die wordt gebruikt verbeteren boren efficiëntie en verminderen het voorkomen van blokkering en brandende boor ongelukken.

Gewicht (T) 4.6
Afmetingen (mm) 3800 * 1600 * 2600
Boordiameter (mm) 140
Boordiepte (m) 200
Eén doorlooplengte (mm) 3000
Loopsnelheid (km / h) 2.5
Klimvermogen in stand-by (max) 30
Minimale bodemvrijheid (mm) 250
Werkdruk (mpa) 1.7-3.0
Luchtconsumptie (m3 / min) 17-35
Gastmacht (kw) 65
Rotatiesnelheid (rpm) 50-70
Roterend koppel (Nm) 5000-6500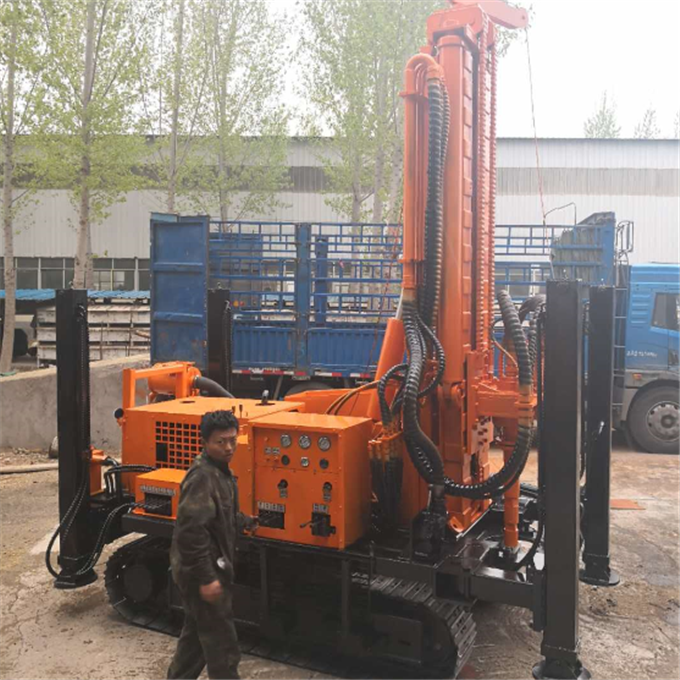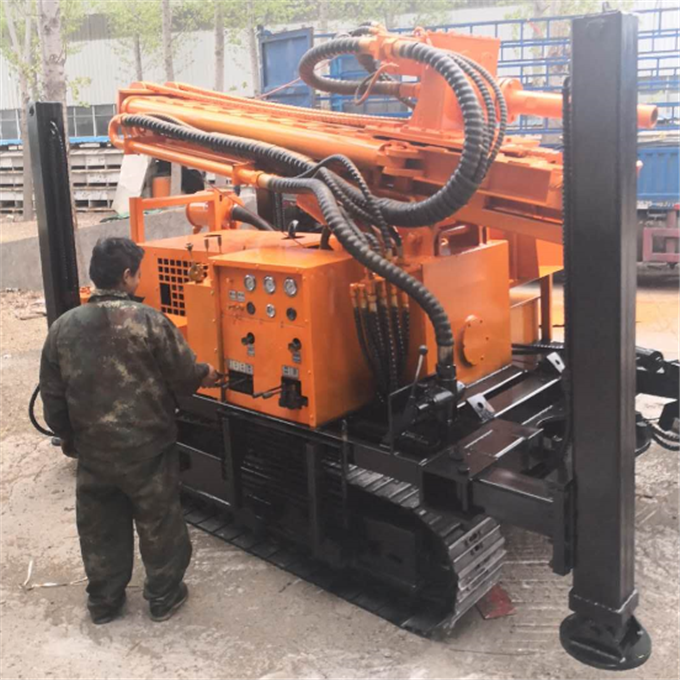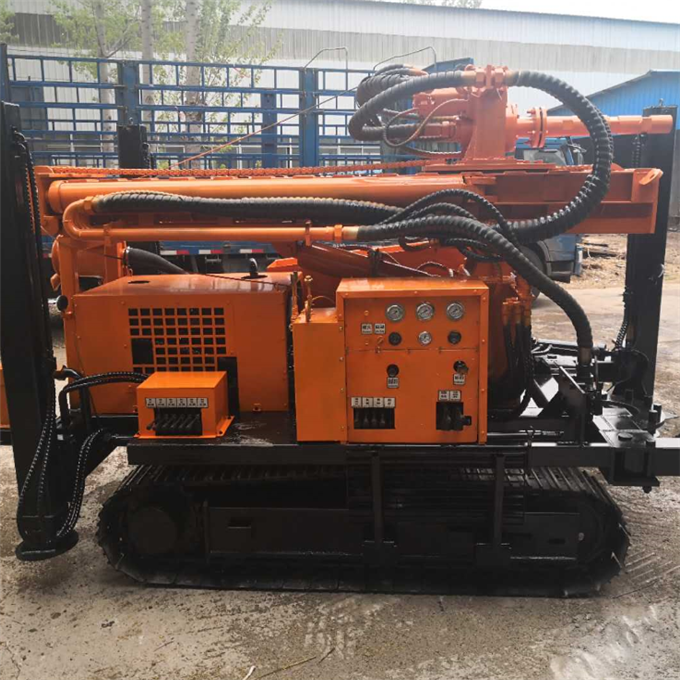 1. Kunnen we de productie van uw bedrijf zien?
Ja, welkom!
2. Is uw bedrijf actief?
Ja, produceer en exporteer voor vele jaren.
3. Welke markt is uw belangrijkste markt?
Onze belangrijkste markt is Europa, speciaal Oost-Europa, we produceerden bijna alle Russische modellen, maar we hebben ook veel andere landenklanten.
4. Hoe zit het met uw MOQ?
5 stks of bespreken
5. Welke betalingsvoorwaarden kunnen aanvaardbaar zijn?
T / T, L / C, westerse voorwaarden, of paypal ... anykind convience voor jou.
6. Hoeveel dagen voor productie?
Rond de 3 - 25 dagen op basis van de bestelhoeveelheid.
7. Accepteert uw bedrijf maatwerk?
Wij accepteren OEM / ODM. U kunt kiezen om uw logo te printen en uw verpakking aan te passen.
8. Hoe om uw productkwaliteit te verzekeren?
Wij garanderen dat elke pc strikt zal worden geïnspecteerd en getest voor aflevering.















Product Categorie : Dril machine > Hydraulische waterputboringmachine