Hydraulische DTH-boor Producteigenschappen:
● Hydraulische boormachine de hydraulische motor met laag toerental en hoog koppel drijft de zwenkinrichting aan om het koppel uit te voeren dat nodig is voor het boren.
● Waterputinstallatie de cilinder wordt voortgestuwd om de voortstuwing stabieler te maken, en de mate van uitval is ook aanzienlijk lager dan de voortstuwing van de motor.
● Borewell Drilling Machine tweetraps filterapparaat zorgt effectief voor de veiligheid van de dieselmotor en verlengt de levensduur van de dieselmotor.
● Hydraulische boorinstallatie voor water kan de druk van het hydraulisch systeem en de voortstuwingsdruk van het tuig op geen enkel moment controleren om een ​​stabiele en efficiënte werking van het tuig te garanderen.
● De hydraulische waterboringsmachine het keurt meerkanaals controleklep van bekende binnenlandse merken goed, met superieure prestaties, gecentraliseerde handvat en geschikte verrichting.
● De betrouwbare boorspanner van de DTH-boorinstallatie zorgt voor de betrouwbaarheid van de boorinstallatie.
● Luchtboormachine het plaatsen van verlichting biedt de nodige voorwaarden voor nachtwerk en onderhoud.
● P neumatic de instelling van de boorstaafbibliotheek vergemakkelijkt de werking en beschermt de boorstang.


Gewicht (T) 4.6
Afmetingen (mm) 3800 * 1600 * 2600
Boordiameter (mm) 140
Boordiepte (m) 200
Eén doorlooplengte (mm) 3000
Loopsnelheid (km / h) 2.5
Klimvermogen in stand-by (max) 30
Minimale bodemvrijheid (mm) 250
Werkdruk (mpa) 1.7-3.0
Luchtconsumptie (m3 / min) 17-35
Gastmacht (kw) 65
Rotatiesnelheid (rpm) 50-70
Roterend koppel (Nm) 5000-6500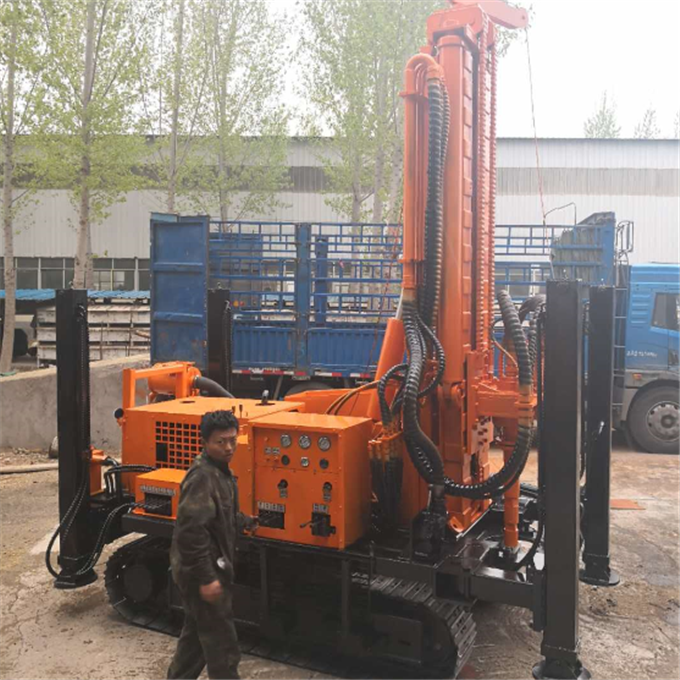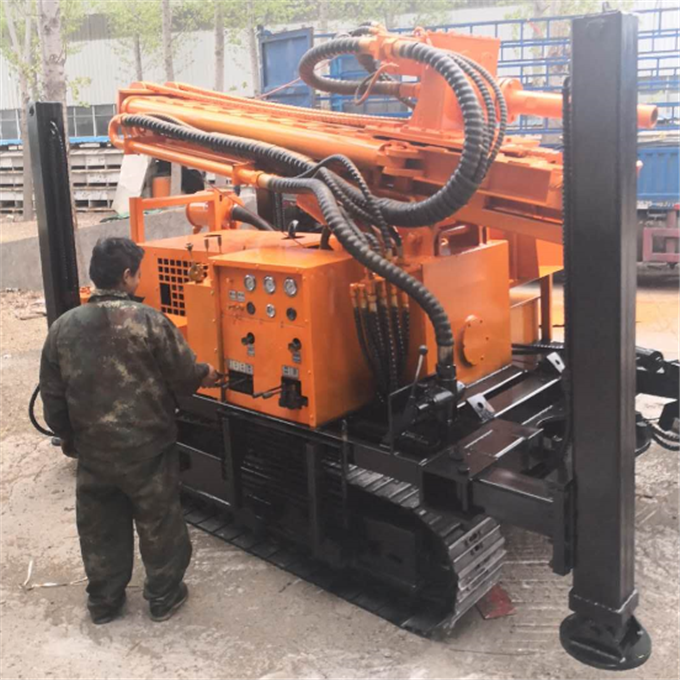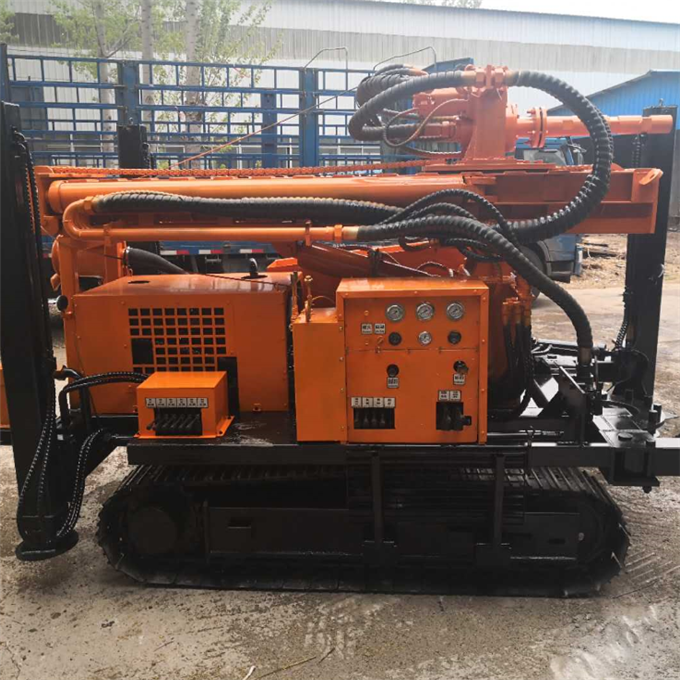 1. Kunnen we de productie van uw bedrijf zien?
Ja, welkom!
2. Is uw bedrijf actief?
Ja, produceer en exporteer voor vele jaren.
3. Welke markt is uw belangrijkste markt?
Onze belangrijkste markt is Europa, speciaal Oost-Europa, we produceerden bijna alle Russische modellen, maar we hebben ook veel andere landenklanten.
4. Hoe zit het met uw MOQ?
5 stks of bespreken
5. Welke betalingsvoorwaarden kunnen aanvaardbaar zijn?
T / T, L / C, westerse voorwaarden, of paypal ... anykind convience voor jou.
6. Hoeveel dagen voor productie?
Rond de 3 - 25 dagen op basis van de bestelhoeveelheid.
7. Accepteert uw bedrijf maatwerk?
Wij accepteren OEM / ODM. U kunt kiezen om uw logo te printen en uw verpakking aan te passen.
8. Hoe om uw productkwaliteit te verzekeren?
Wij garanderen dat elke pc strikt zal worden geïnspecteerd en getest voor aflevering.















Product Categorie : Dril machine > Hydraulische waterputboringmachine