1. Rotsboormachine de motor gebruikt Guangxi Yuchai 85Kw turbomotor;
2, Boring rock boormachine walking device: reismotor met versnellingsbak, lange levensduur en duurzaamheid;
3, hydraulische rock boormachine hydraulische oliepomp; parallelle versnellingsbakontwerp (patent) oliepompeenheid afzonderlijk, voeding is adequaat toegewezen, hydraulisch systeem uniek ontwerp, onderhoud en eenvoudige kosten;
4, hydraulische boring stapel rots boormachine power head apparaat; versnellingsbak geïntegreerd gieten, dubbel motorvermogen, groot koppel, duurzaam, lage onderhoudskosten;
5, water boormachine chassis; professioneel graafchassis, duurzaam, zwaar lager, brede kettingplaat, minder schade aan harde wegen;
6, hefkracht; gepatenteerd ontwerp samengestelde boom, klein armvolume, lange slag, dubbele cilinderheffing, toename tonnage;
7. Elk tuig is uitgerust met een begrenzer om de giek op te tillen om de cilinder te beschermen en de veiligheid van het werk te garanderen;
8. Elke hydraulische oliepijp is bedekt met een beschermende mantel om de oliepijp een langere levensduur te geven.

Gewicht (T) 4.6
Afmetingen (mm) 3800 * 1600 * 2600
Boordiameter (mm) 140
Boordiepte (m) 200
Eén doorlooplengte (mm) 3000
Loopsnelheid (km / h) 2.5
Klimvermogen in stand-by (max) 30
Minimale bodemvrijheid (mm) 250
Werkdruk (mpa) 1.7-3.0
Luchtconsumptie (m3 / min) 17-35
Gastmacht (kw) 65
Rotatiesnelheid (rpm) 50-70
Roterend koppel (Nm) 5000-6500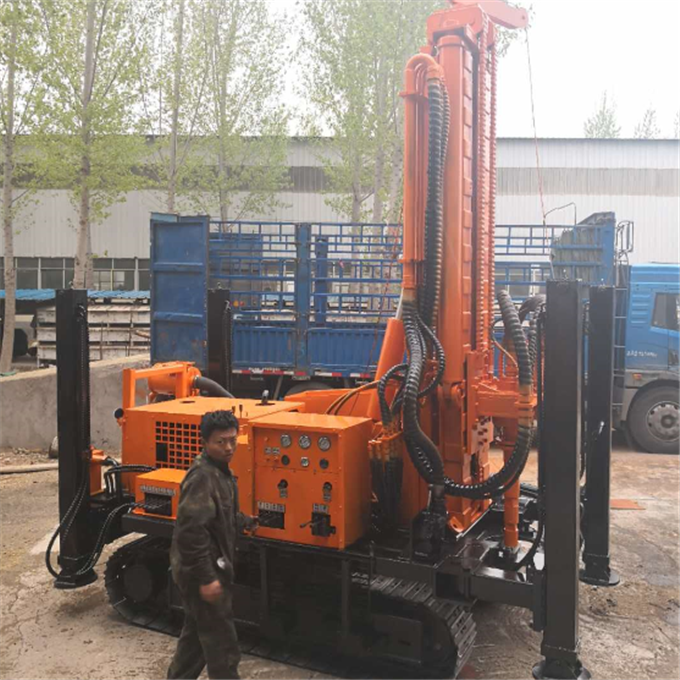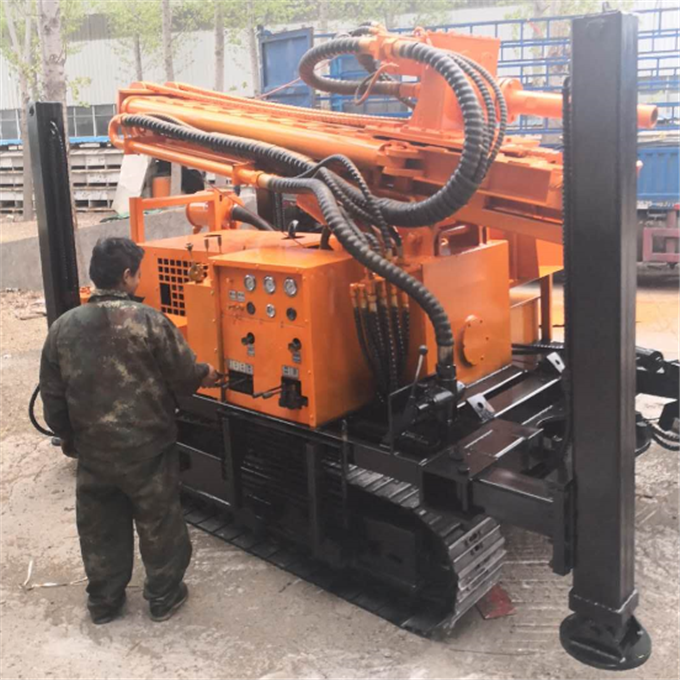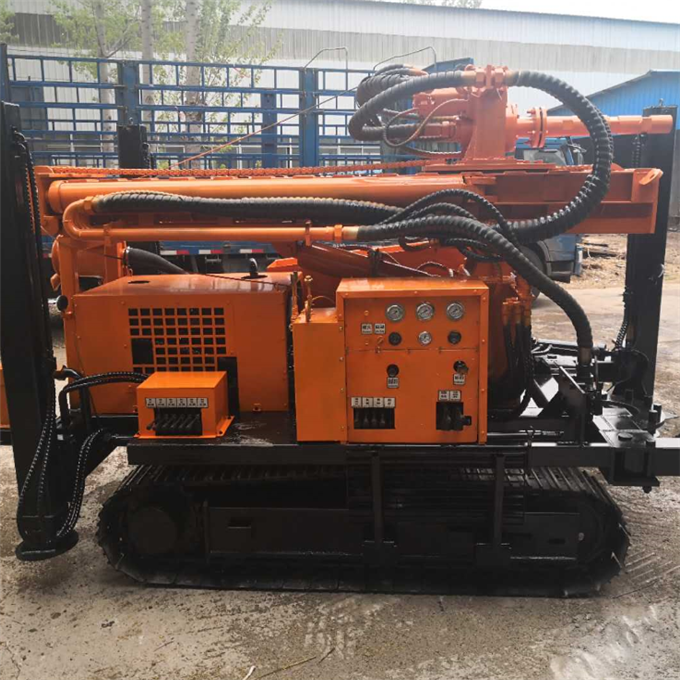 1. Kunnen we de productie van uw bedrijf zien?
Ja, welkom!
2. Is uw bedrijf actief?
Ja, produceer en exporteer voor vele jaren.
3. Welke markt is uw belangrijkste markt?
Onze belangrijkste markt is Europa, speciaal Oost-Europa, we produceerden bijna alle Russische modellen, maar we hebben ook veel andere landenklanten.
4. Hoe zit het met uw MOQ?
5 stks of bespreken
5. Welke betalingsvoorwaarden kunnen aanvaardbaar zijn?
T / T, L / C, westerse voorwaarden, of paypal ... anykind convience voor jou.
6. Hoeveel dagen voor productie?
Rond de 3 - 25 dagen op basis van de bestelhoeveelheid.
7. Accepteert uw bedrijf maatwerk?
Wij accepteren OEM / ODM. U kunt kiezen om uw logo te printen en uw verpakking aan te passen.
8. Hoe om uw productkwaliteit te verzekeren?
Wij garanderen dat elke pc strikt zal worden geïnspecteerd en getest voor aflevering.















Product Categorie : Dril machine > Hydraulische waterputboringmachine