Invoering
Caterpillar type waterput boorinstallatie is een efficiënte, multifunctionele boorinstallatie voor waterputten , die lucht, schuim of modder roterend kan gebruiken voor percussieboringen volgens verschillende texturen. Pneumatische DTH-boorinstallatie wordt veel gebruikt in industriële en agrarische waterbehoudprojecten, zoals boorputten, testputten of andere exploratieboringen, met name in boorgaten voor geothermische verwarming. Boorgat booreiland machine kan ook voldoen aan de technische basis voor versterking, losse grind boren rotsformatie verbonden met een verscheidenheid aan technische eisen.

Voordelen van op rupsbanden gemonteerde roterende boormachines voor de offshore :
1. Zelfgebouwde offshore boormachines op rupsbanden, zeer gemakkelijk van de ene plaats naar de andere te verplaatsen.
2. Volledige hydraulische controle, eenvoudig te bedienen. Veilig en stabiliteit.
3. Vier hydraulische steunpoten, die werkstabiliteit verzekeren.
4. Werken met luchtcompressor en modderpomp, multifunctioneel gebruik.
5. Reserveonderdelen zijn het hele jaar door verkrijgbaar tegen fabrieksprijs.
Model HQZ300L
Totaalgewicht (T) 8
Afmetingen (mm) 5500 * 1950 * 2780
Boordiameter (mm) 140-325
Max boor diepte (m) 300m
Eenmalige voortbewegingslengte van de boor (mm) 3000
Loopsnelheid (Km / h) 2.5
Klimvermogen (max) 30
Min. Bodemvrijheid (mm) 250
Werkluchtdruk (Mpa) 1.7-3.3
Luchtverbruik (m³ / min) 23
Hoofdvermogen (kw) 92 YUCHAI
Rotatie (rpm) 55-115
Rotary Torque (Nm) 8500-10000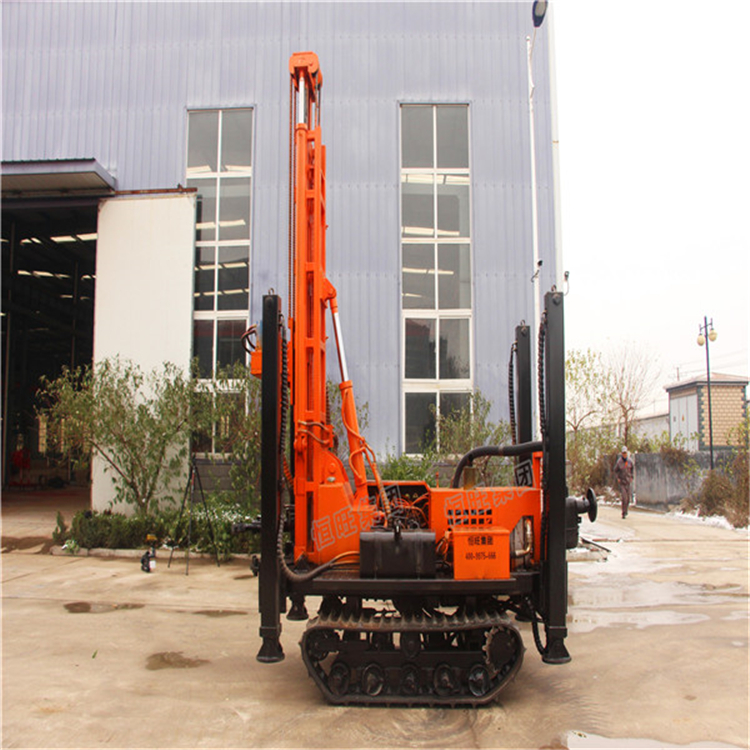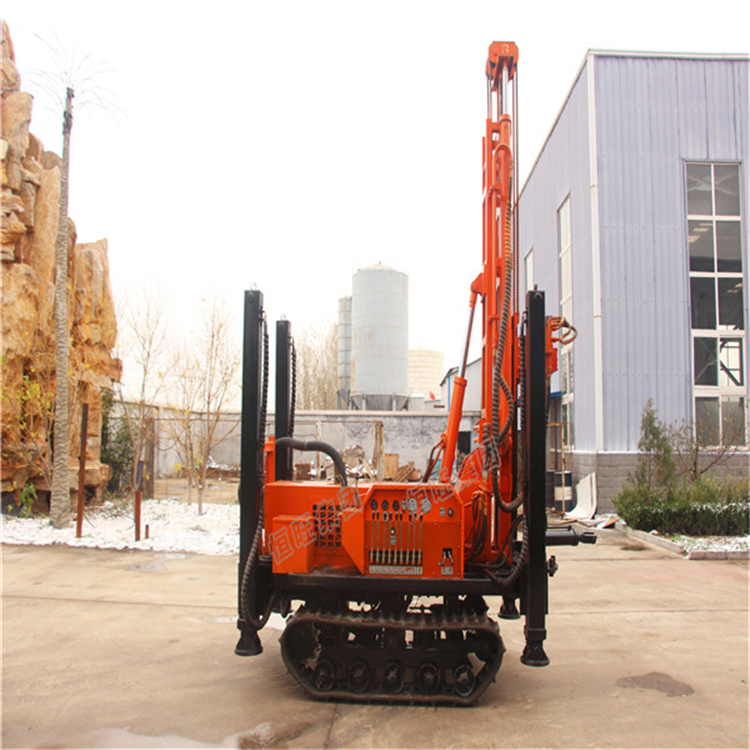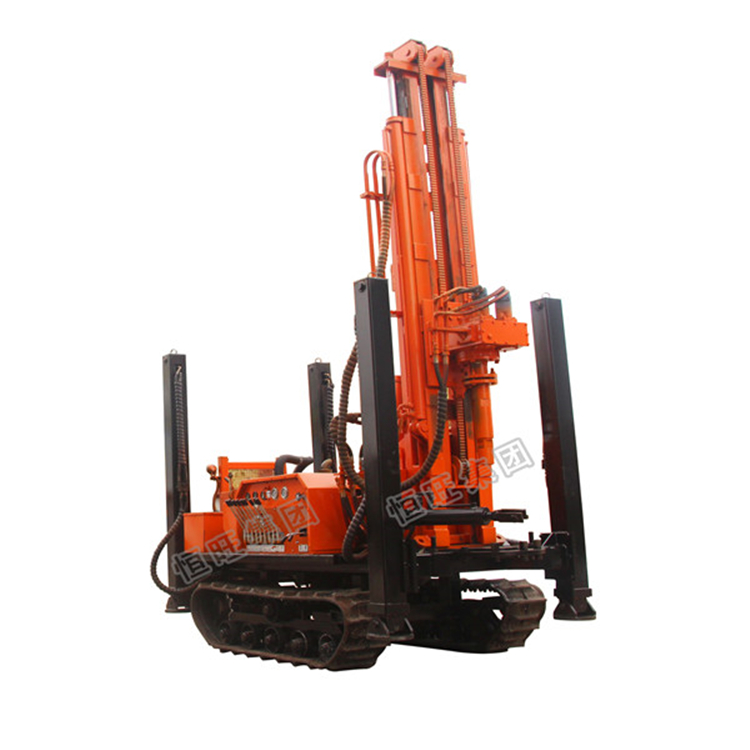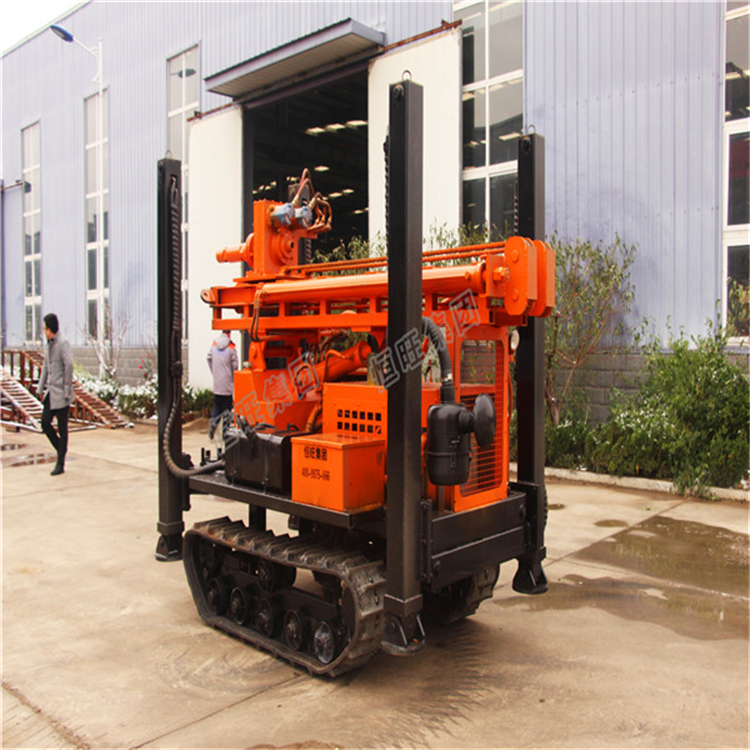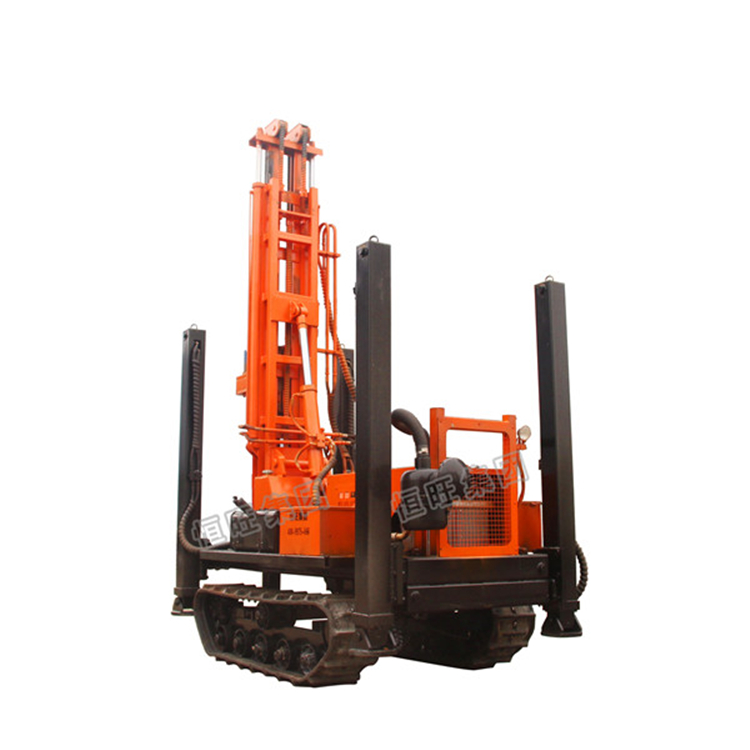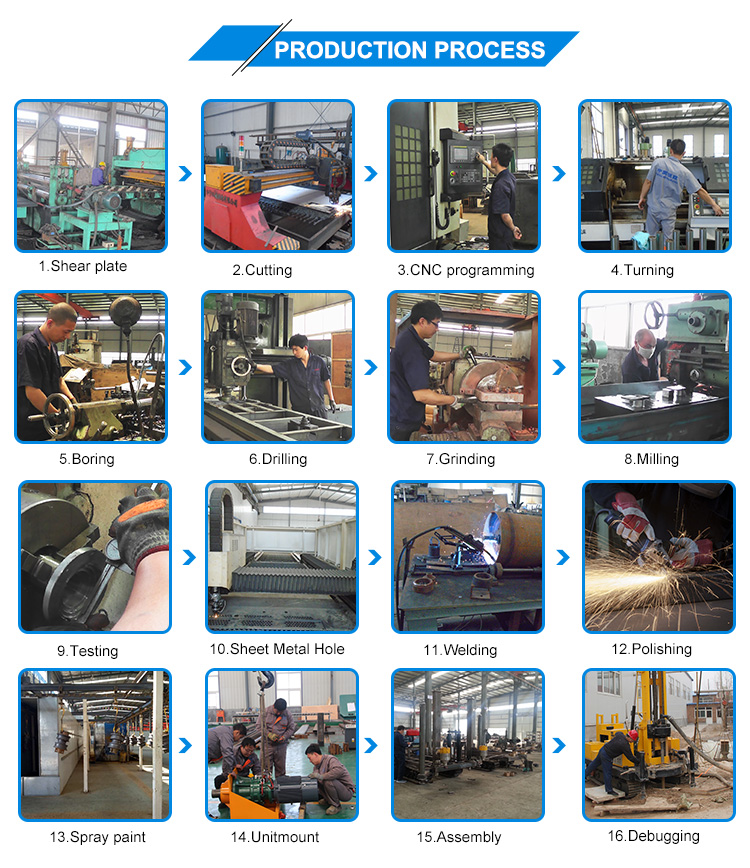 wij zijn professionele fabrikanten van pneumatische DTH booreiland , multifunctionele waterput booreiland , Pneumatische rock booreiland, pneumatische waterput booreiland, crawler gemonteerd waterput booreiland, pneumatische waterput booreiland, als je nodig hebt, neem dan direct contact met mij op, wij biedt de beste service voor u met een goede kwaliteit en concurrerende prijs.
Product Categorie : Dril machine > Pneumatische boormachine