goedkope rock splitter de Hydraulic Rock & Concrete splitter is ons nieuw ontwikkelde product dat een krachtig en uiterst kosteneffectief alternatief is voor andere conventionele sloopgereedschappen. stenen splitser kan een zeer grote kloofkracht (Maximum 1000T) ontwikkelen wanneer deze in de voorboorgaten van steen of beton steekt en deze binnen enkele seconden in stukken scheurt.
hydraulische steen splitser Nu wordt het veel gebruikt in minerale mijnbouw (grot mijnbouw), civieltechnische bouw en sloop. Het is ook een onmisbaar hulpmiddel in de bouw, rivierbaggeren, redding etc. Onze belangrijkste modellen van hydraulische pomp en cilinder zijn als volgt. Laat het ons weten welk type pomp en cilinder u nodig hebt als u geïnteresseerd bent. We bieden een zeer concurrerende prijs voor u.
SPECIFICATIONS FOR ROCK SPLITTER

Theory of separatist force

Hydraulic rock splitter pump station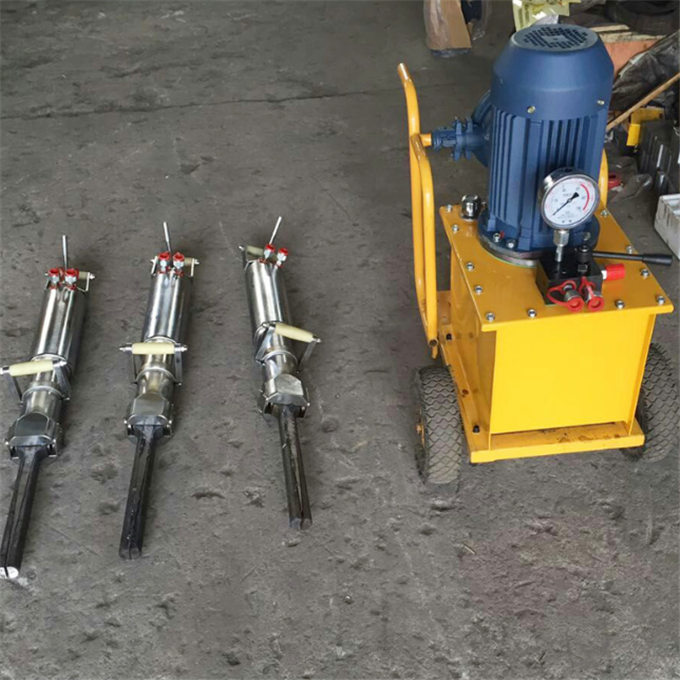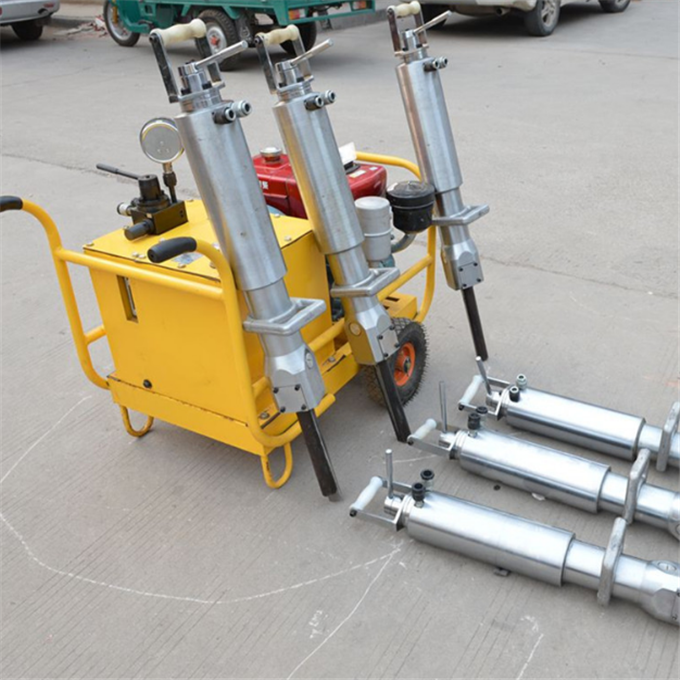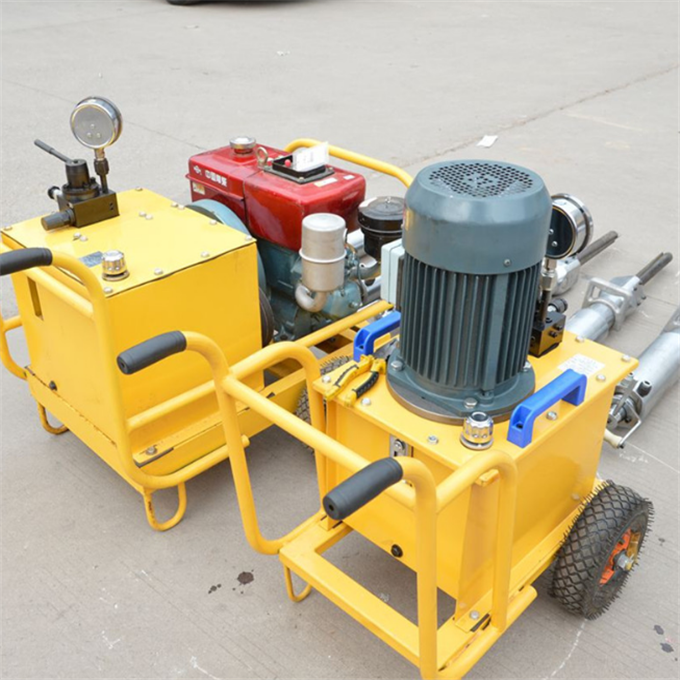 1. Kunnen we de productie van uw bedrijf zien?
Ja, welkom!
2. Is uw bedrijf actief?
Ja, produceer en exporteer voor vele jaren.
3. Welke markt is uw belangrijkste markt?
Onze belangrijkste markt is Europa, speciaal Oost-Europa, we produceerden bijna alle Russische modellen, maar we hebben ook veel andere landenklanten.
4. Hoe zit het met uw MOQ?
5 stks of bespreken
5. Welke betalingsvoorwaarden kunnen aanvaardbaar zijn?
T / T, L / C, westerse voorwaarden, of paypal ... anykind convience voor jou.
6. Hoeveel dagen voor productie?
Rond de 3 - 25 dagen op basis van de bestelhoeveelheid.
7. Accepteert uw bedrijf maatwerk?
Wij accepteren OEM / ODM. U kunt kiezen om uw logo te printen en uw verpakking aan te passen.
8. Hoe om uw productkwaliteit te verzekeren?
Wij garanderen dat elke pc strikt zal worden geïnspecteerd en getest voor aflevering.
Product Categorie : Dril machine > Rock splitter