Hydraulische rotssplitterfabriek Geschikt voor rotsloze mijnbouw, graniet, vulkanisch gesteente, kwartsiet, basalt, kwartsiet, kiezelhoudende leisteen, zandsteen, kalksteen, marmer, wolkengesteente, pyriet. Quarry Split Machine De grote hoeveelheid steen wordt stilletjes gedolven, de gebroken hamer kan niet bewegen, de agent kan niet worden gescheiden, de snelheid is traag en de kloofmachine is een verstandige keuze.
Gehumaniseerd ontwerp
Stone Split Machine De machine is gehumaniseerd en de grip is erg goed. Niet alleen is het uiterlijk klein en voortreffelijk, het bereikt ook arbeidsbesparende en tijdbesparende kerndoelen. Warp, slijtvast, corrosiebestendig. Kan door één persoon worden bediend. Bespaar inspanning, bespaar tijd en geld. Geweldige werkefficiëntie, bouwkosten, voorzorgsmaatregelen
Bij de eigenlijke operatie is het noodzakelijk om het gat recht te slaan en de machine moet ervoor zorgen dat het hele lichaam het gat binnengaat en het lichaam niet kan worden weggelaten. Dit zal resulteren in ongelijke kracht en zal geen goede explosie- en breukeffecten bereiken. De kosten van ponsen zijn verspild. Plaats de machine tussen de machines, houd het waterniveau, wordt een rechte lijn en kijk tegelijkertijd naar de luchtzijde. Let gewoon op deze zaken,

SPECIFICATIONS FOR ROCK SPLITTER

Theory of separatist force

Hydraulic rock splitter pump station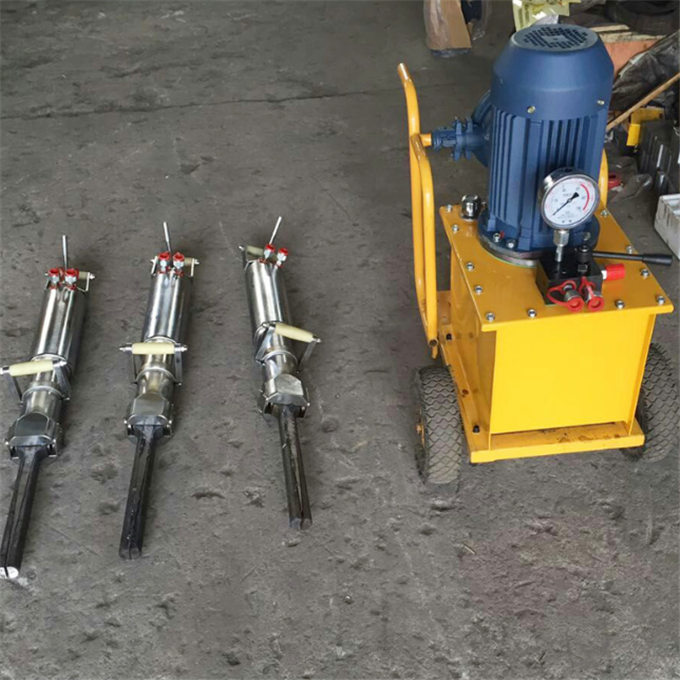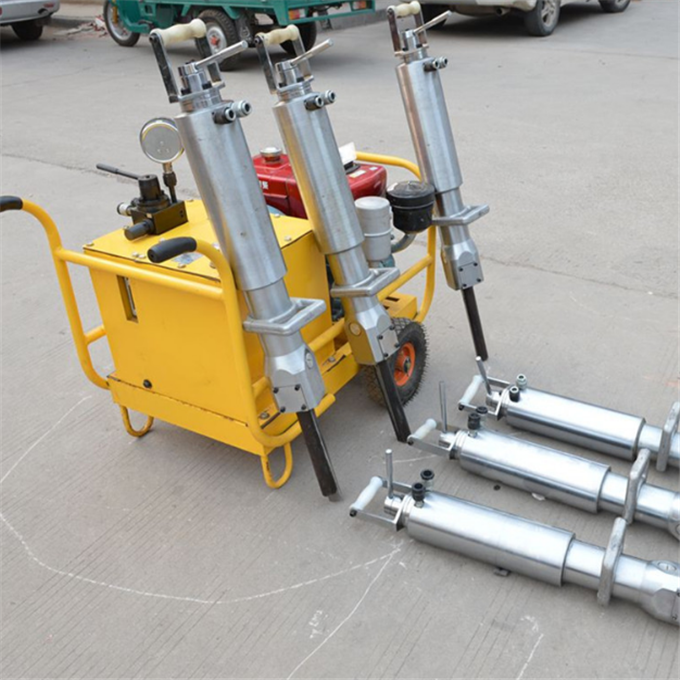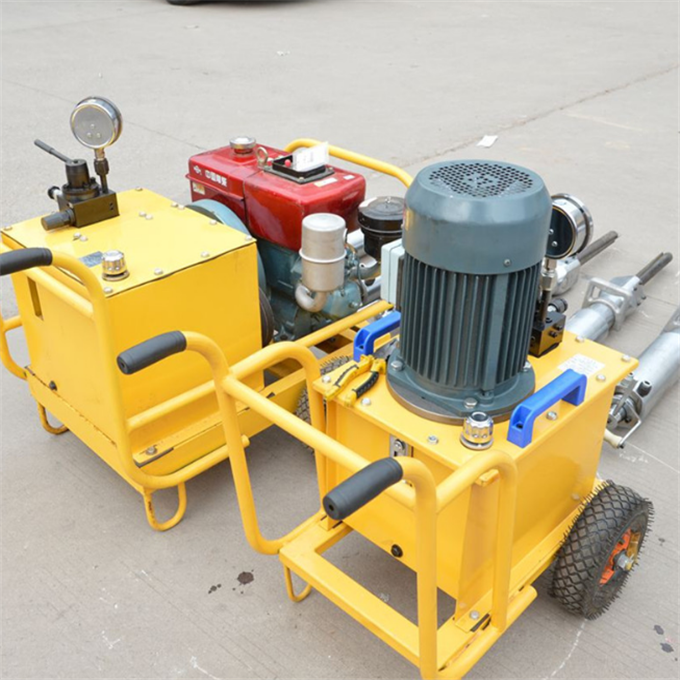 1. Kunnen we de productie van uw bedrijf zien?
Ja, welkom!
2. Is uw bedrijf actief?
Ja, produceer en exporteer voor vele jaren.
3. Welke markt is uw belangrijkste markt?
Onze belangrijkste markt is Europa, speciaal Oost-Europa, we produceerden bijna alle Russische modellen, maar we hebben ook veel andere landenklanten.
4. Hoe zit het met uw MOQ?
5 stks of bespreken
5. Welke betalingsvoorwaarden kunnen aanvaardbaar zijn?
T / T, L / C, westerse voorwaarden, of paypal ... anykind convience voor jou.
6. Hoeveel dagen voor productie?
Rond de 3 - 25 dagen op basis van de bestelhoeveelheid.
7. Accepteert uw bedrijf maatwerk?
Wij accepteren OEM / ODM. U kunt kiezen om uw logo te printen en uw verpakking aan te passen.
8. Hoe om uw productkwaliteit te verzekeren?
Wij garanderen dat elke pc strikt zal worden geïnspecteerd en getest voor aflevering.
Product Categorie : Dril machine > Rock splitter