Hydraulische splijtmachine hoofdrol: mijnbouwblokken; een brok erts (metaalerts, niet-metaalhoudende mineralen) secundaire desintegratie; Ten tweede, betoncomponenten (cementbestrating, machinebasis, bruggen en behuizingslid), lokaal en alle sloopwerkzaamheden, drie, binnenshuis of besloten ruimtes, sloop van betonconstructies, vier, tunnels, kanalen en andere rotstekeningen en ga zo maar door.
toepassingen:
1. Hydraulische splitterfabriek de mijnbouw- en mijnindustrie (mijnbouw brok blokken, brokken blokken verdeeld, brokken afvalrots verwijderen, enz.)
2. Handmatige Rock Hydraulic Splitter constructie-engineering (tunneling, ondergrondse tunneluitgraving, kunstmatige rivierontgraving, kunstmatige rivieren, sloten van sloten, enz.)
3. Sloopwerkzaamheden van rots-hydraulische splitsers ( sloop van beton en gewapend beton, sloop van oude gebouwen, sloop van oude pier, enz.)
4. Chemische, metallurgische productie en revisie werken (revisie van smeltovens, diverse ovenbouw sloopmaterialen engineering, enz.)
5. de verschillende redding en opluchting (aardbevingen, mijnopruiming en ander werk, reddingswerk in verkeersongevallen)
SPECIFICATIONS FOR ROCK SPLITTER

Theory of separatist force

Hydraulic rock splitter pump station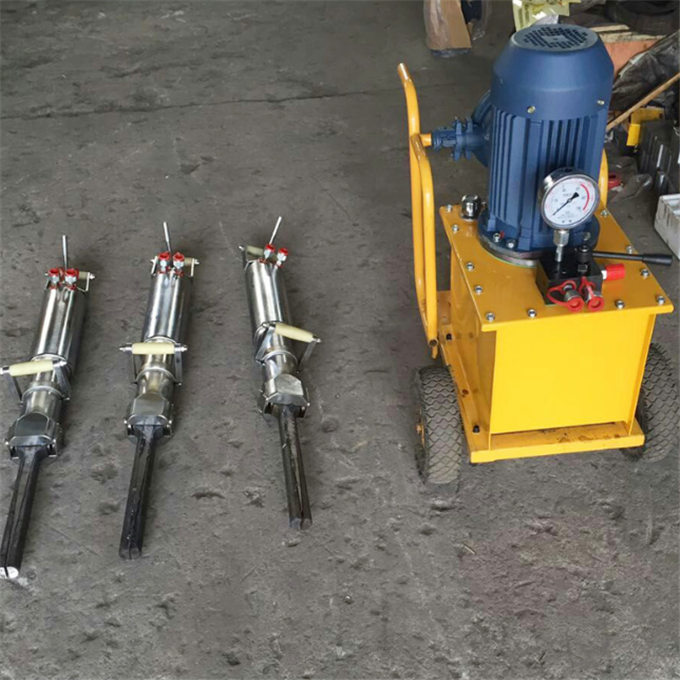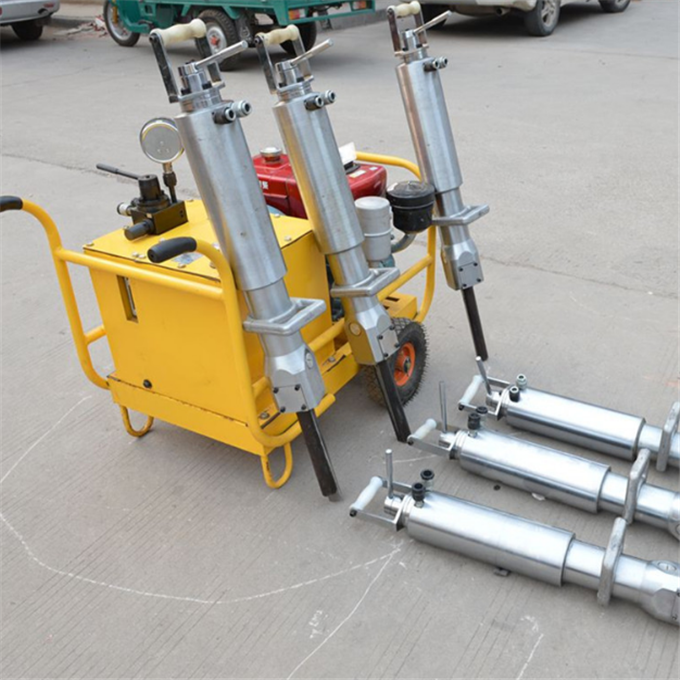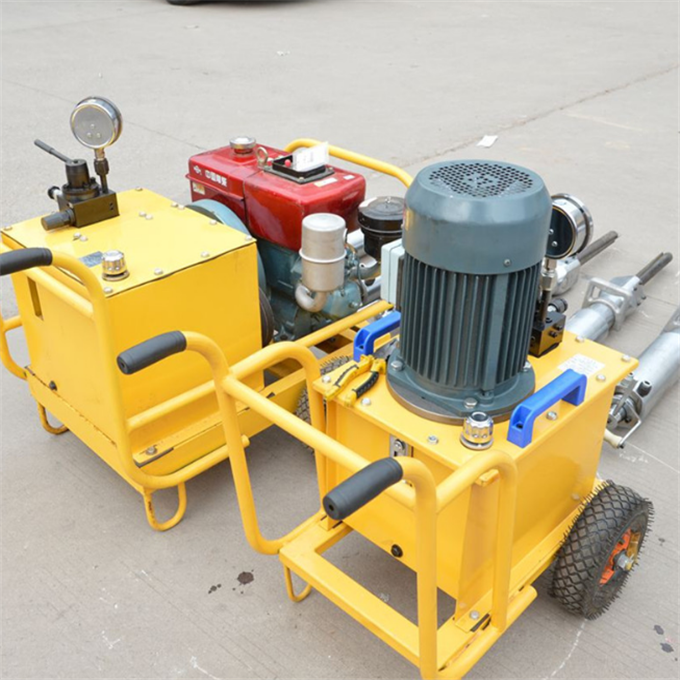 1. Kunnen we de productie van uw bedrijf zien?
Ja, welkom!
2. Is uw bedrijf actief?
Ja, produceer en exporteer voor vele jaren.
3. Welke markt is uw belangrijkste markt?
Onze belangrijkste markt is Europa, speciaal Oost-Europa, we produceerden bijna alle Russische modellen, maar we hebben ook veel andere landenklanten.
4. Hoe zit het met uw MOQ?
5 stks of bespreken
5. Welke betalingsvoorwaarden kunnen aanvaardbaar zijn?
T / T, L / C, westerse voorwaarden, of paypal ... anykind convience voor jou.
6. Hoeveel dagen voor productie?
Rond de 3 - 25 dagen op basis van de bestelhoeveelheid.
7. Accepteert uw bedrijf maatwerk?
Wij accepteren OEM / ODM. U kunt kiezen om uw logo te printen en uw verpakking aan te passen.
8. Hoe om uw productkwaliteit te verzekeren?
Wij garanderen dat elke pc strikt zal worden geïnspecteerd en getest voor aflevering.
Product Categorie : Dril machine > Rock splitter