De Darda Hydraulic Rock Splitter r ock splijtmachine gebruikt hydraulisch mechanische middelen om de rots te splitsen. Het is een innovatieve uitrusting voor het kraken van hardrock met hoge efficiëntie. Stone Rock Splitter Het kan worden gebruikt in het geval van mijnbouw en constructie van grond- en steenbouw. De verpletterende rots heeft grote technische voordelen en is geëlimineerd. Expansion kraakmiddel.
Stone Rock-splitter De rots die vaak wordt gebroken heeft een hoge druksterkte, maar de treksterkte is laag. De statische stralenbritsplitser maakt gebruik van olie met ultrahoge druk als energiebron en wordt afgegeven door de hydraulische krachtcentrale.
Rock-splitsende machine De olie met ultrahoge druk wordt aangedreven door de mechanische versterking van de aanjager om de oliecilinder in de gespleten stang aan te drijven om een ​​grote aandrijfkracht te genereren, zodat de kloofmachine de hydraulische top in de kloofstang duwt om zich naar buiten uit te strekken van de gebarsten rots, en de vloeistofdruk is ogenblikkelijk superhoge druk. Met een splijtkracht van enkele duizenden tonnen is het eenvoudig om de harde steen van de binnenkant van de rots te splitsen en het voorwerp in een vooraf bepaalde richting te splitsen om het doel van barsten, pletten en uitgraven te bereiken.
SPECIFICATIONS FOR ROCK SPLITTER

Theory of separatist force

Hydraulic rock splitter pump station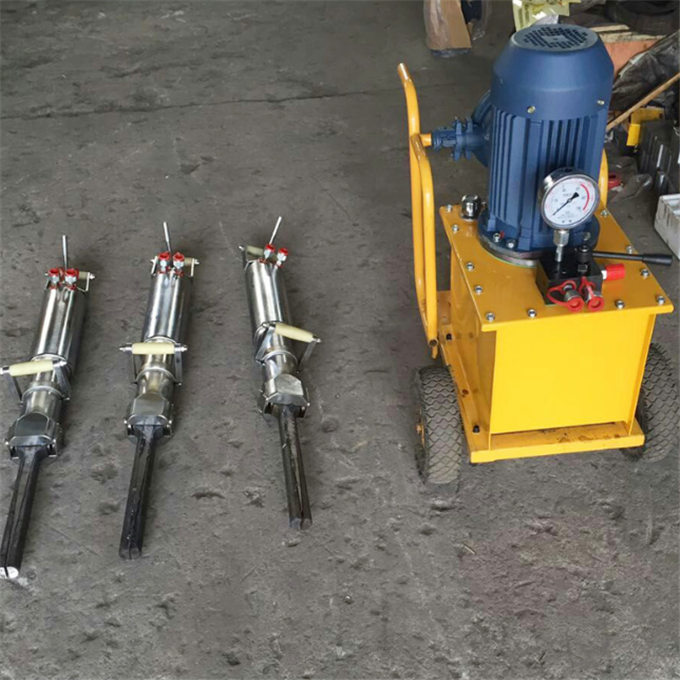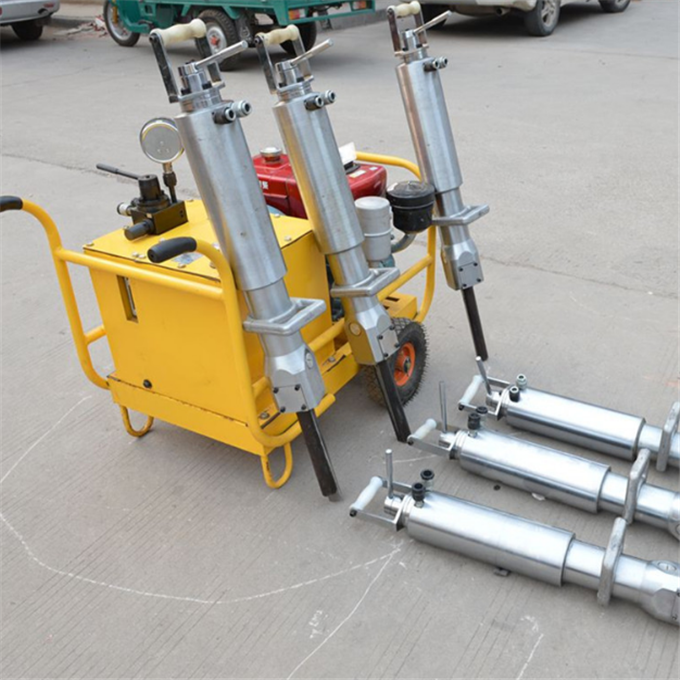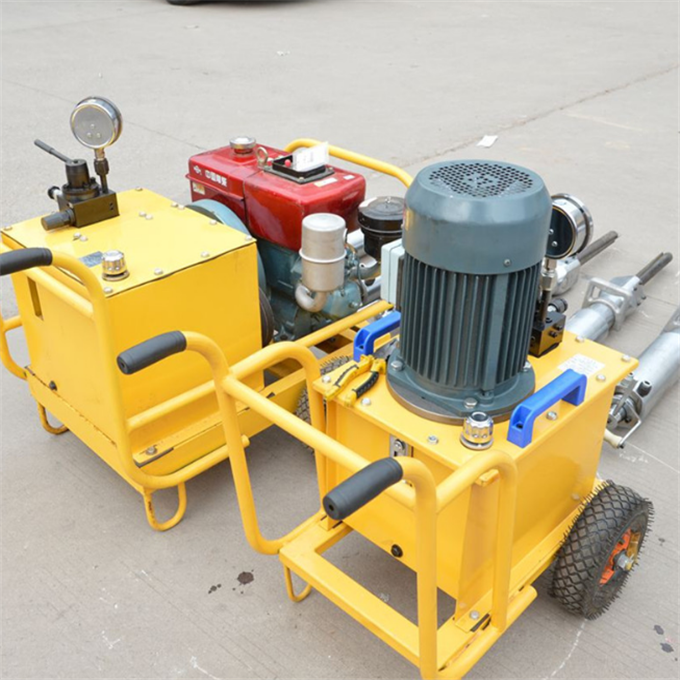 1. Kunnen we de productie van uw bedrijf zien?
Ja, welkom!
2. Is uw bedrijf actief?
Ja, produceer en exporteer voor vele jaren.
3. Welke markt is uw belangrijkste markt?
Onze belangrijkste markt is Europa, speciaal Oost-Europa, we produceerden bijna alle Russische modellen, maar we hebben ook veel andere landenklanten.
4. Hoe zit het met uw MOQ?
5 stks of bespreken
5. Welke betalingsvoorwaarden kunnen aanvaardbaar zijn?
T / T, L / C, westerse voorwaarden, of paypal ... anykind convience voor jou.
6. Hoeveel dagen voor productie?
Rond de 3 - 25 dagen op basis van de bestelhoeveelheid.
7. Accepteert uw bedrijf maatwerk?
Wij accepteren OEM / ODM. U kunt kiezen om uw logo te printen en uw verpakking aan te passen.
8. Hoe om uw productkwaliteit te verzekeren?
Wij garanderen dat elke pc strikt zal worden geïnspecteerd en getest voor aflevering.
Product Categorie : Dril machine > Rock splitter