Darda c12-steensplitter De steensplitsingsmachine is een hydraulische complete set volgens het principe van handmatig kippen. De stenensplitsingsmachine is samengesteld uit een ultrahoge druk hydraulisch pompstation, Darda-rotssplitser, een reeks regelkleppen, een splijtmachine-oliecilinder, een wigblokgroep en een ultrahoge drukleiding. Het werkingsprincipe is als volgt: boren van een rots met een pneumatische boor (hydraulische boor), een kernboor, een watermolenboor, enz., Gebruikte Darda hydraulische steensplijter die een wigblokcomponent van de rotskloofmachine op het cirkelvormige gat invoegt van de boor, bij het starten van het hydraulische pompstation, hydraulische druk Het pompstation werkt om hoge druk te genereren, en de middelste wig van het rotsblokblokwigblok beweegt naar voren, hydraulische rotsverdeler en de tegenovergestelde wiggen zijn aan beide kanten geopend om een ​​grote kloofkracht (tot 500-600t) te genereren. De kloofkracht wordt gegenereerd door het rotsbinnenwerk. Naar buiten toe, vernietiging van de interne structuur van de rots, (55955419, deze kracht is trekspanning, de trekspanning van de rots is veel kleiner dan de drukspanning, slechts ongeveer 10% van de samendrukkende spanning); onder de actie van de kloofkracht wordt de rots langs de rots geplaatst. De locatie is opgedeeld volgens de behoeften van de mensen.
SPECIFICATIONS FOR ROCK SPLITTER

Theory of separatist force

Hydraulic rock splitter pump station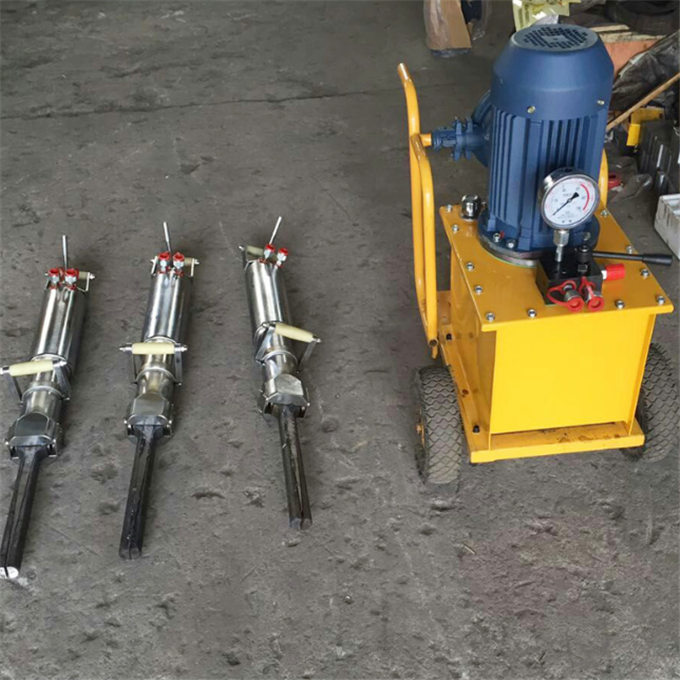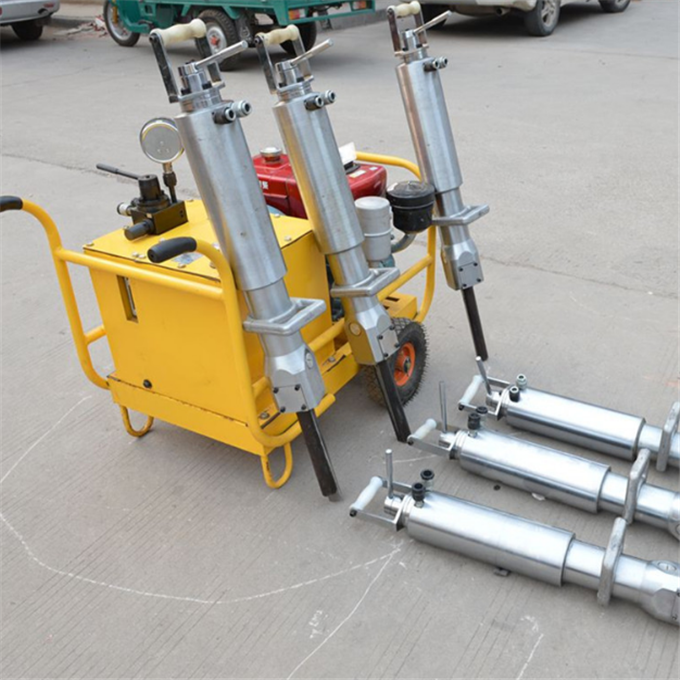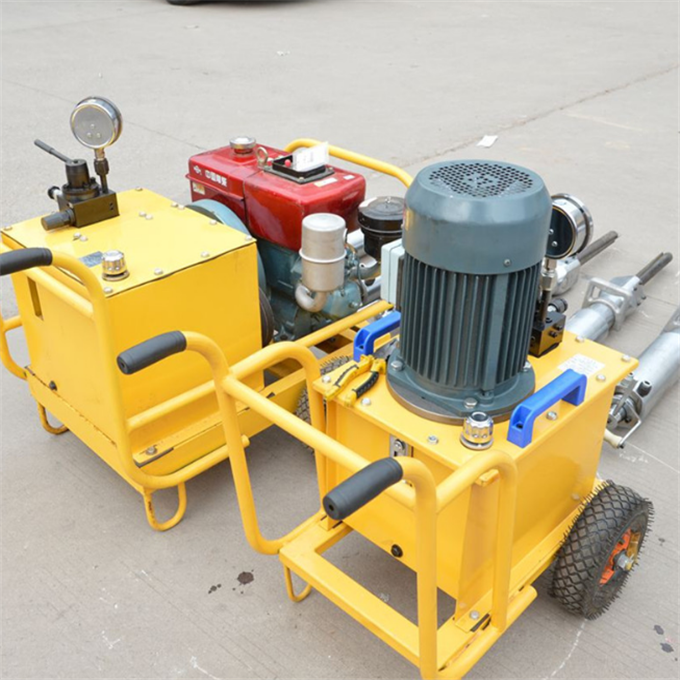 1. Kunnen we de productie van uw bedrijf zien?
Ja, welkom!
2. Is uw bedrijf actief?
Ja, produceer en exporteer voor vele jaren.
3. Welke markt is uw belangrijkste markt?
Onze belangrijkste markt is Europa, speciaal Oost-Europa, we produceerden bijna alle Russische modellen, maar we hebben ook veel andere landenklanten.
4. Hoe zit het met uw MOQ?
5 stks of bespreken
5. Welke betalingsvoorwaarden kunnen aanvaardbaar zijn?
T / T, L / C, westerse voorwaarden, of paypal ... anykind convience voor jou.
6. Hoeveel dagen voor productie?
Rond de 3 - 25 dagen op basis van de bestelhoeveelheid.
7. Accepteert uw bedrijf maatwerk?
Wij accepteren OEM / ODM. U kunt kiezen om uw logo te printen en uw verpakking aan te passen.
8. Hoe om uw productkwaliteit te verzekeren?
Wij garanderen dat elke pc strikt zal worden geïnspecteerd en getest voor aflevering.
Product Categorie : Dril machine > Rock splitter