De kloofmachine staat ook bekend als de machine, kloofmachine, steenbreker, bergmachine, enz. Afhankelijk van het type krachtcentrale, kan de hydraulische rotssplittermachine van Darda worden onderverdeeld in drie types: elektrisch type, dieseltype en groot type luchtgedragen. Materiaal is systeem. Bovendien kan de hydraulische rotssplittermachine worden ingedeeld in klasse 2, afhankelijk van de grootte van het vermogen. Het type elektrische diesel heeft een kloofkracht van 800 ton en een grote splijtkracht in de lucht van 5.000 ton. Gebruikt rock splitter machine wordt voornamelijk gebruikt voor de mijnbouw van bouwsteen; de secundaire desintegratie van groot erts (metaal of niet-metaalerts); de gedeeltelijke en volledige sloop van betoncomponenten (cementbestrating, fundering van bewerkingsmachines, brug- en bouwdelen); natuursteenwinning ,, gebroken. Vergeleken met de traditionele werkingsmodi in de bovenstaande velden, heeft het gebruiksmodel de voordelen van een eenvoudige structuur, gemakkelijke bediening, hoog rendement, lage kosten, veiligheid, energiebesparing en dergelijke. In vergelijking met vergelijkbare buitenlandse producten heeft het een hoge kostenprestatie (ongeveer 1/4 van de prijs van buitenlandse producten). Dit product is vooral geschikt voor de secundaire van grote stenen en is een volledig vervangbare en handmatige desintegratie-inrichting. De hydraulische machine heeft een vermogen van 4 kW, maar de enkele machine kan 800T bereiken. Eén machine kan meerdere fasen bevatten. De kraaktijd is 5 tot 20 seconden en het proces kan binnen enkele seconden worden voltooid. De efficiëntie is erg hoog en de bedrijfs- en onderhoudskosten zijn erg laag. Tegelijkertijd is het veilig, milieuvriendelijk, economisch, economisch en flexibel. Het is een nieuwe generatie hightech apparatuur die de breker vervangt. Het tijdperk van de sloop van hightech-machines is aangebroken en het vervangen van de sloophamer is een onvermijdelijke trend.
SPECIFICATIONS FOR ROCK SPLITTER

Theory of separatist force

Hydraulic rock splitter pump station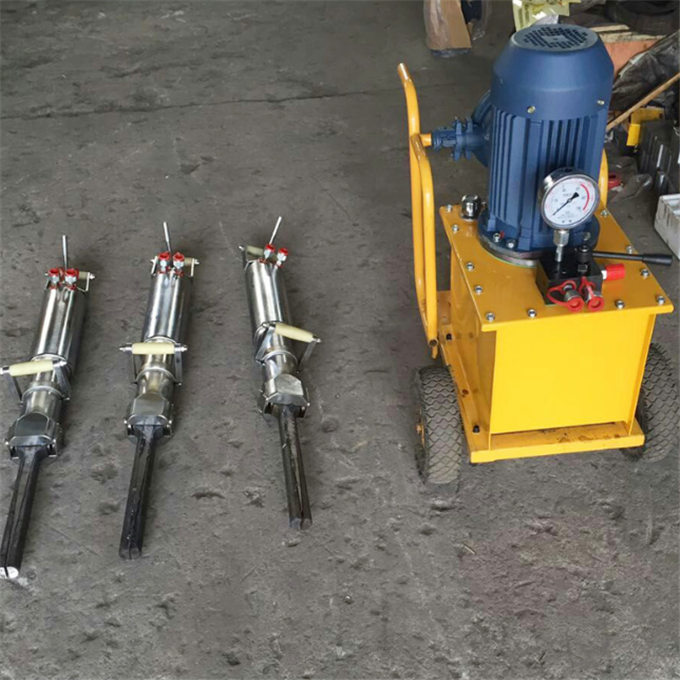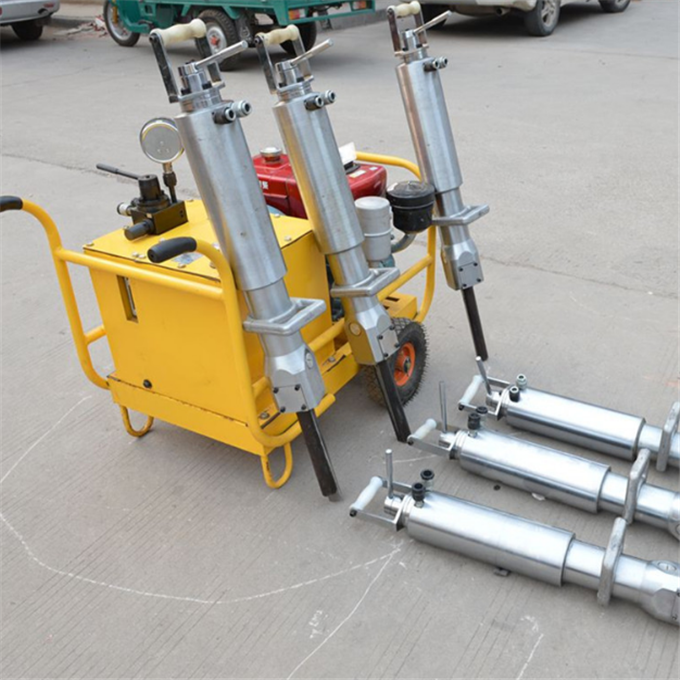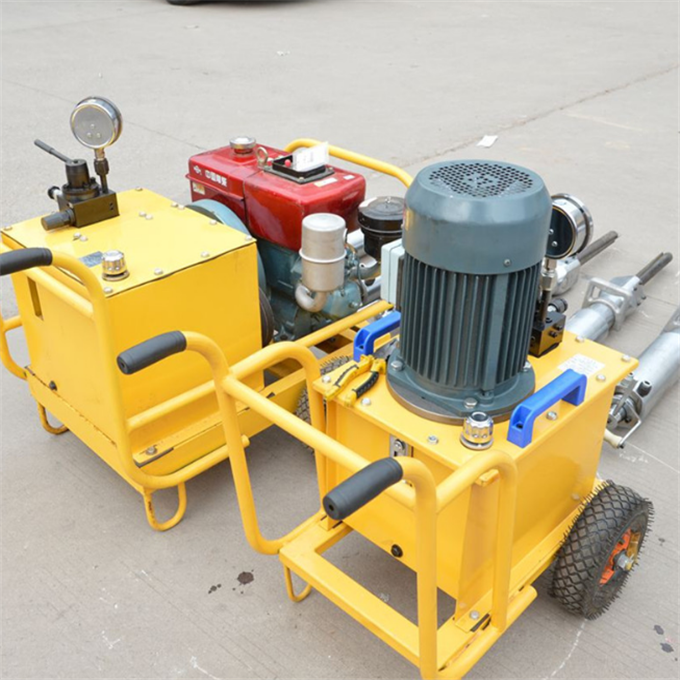 1. Kunnen we de productie van uw bedrijf zien?
Ja, welkom!
2. Is uw bedrijf actief?
Ja, produceer en exporteer voor vele jaren.
3. Welke markt is uw belangrijkste markt?
Onze belangrijkste markt is Europa, speciaal Oost-Europa, we produceerden bijna alle Russische modellen, maar we hebben ook veel andere landenklanten.
4. Hoe zit het met uw MOQ?
5 stks of bespreken
5. Welke betalingsvoorwaarden kunnen aanvaardbaar zijn?
T / T, L / C, westerse voorwaarden, of paypal ... anykind convience voor jou.
6. Hoeveel dagen voor productie?
Rond de 3 - 25 dagen op basis van de bestelhoeveelheid.
7. Accepteert uw bedrijf maatwerk?
Wij accepteren OEM / ODM. U kunt kiezen om uw logo te printen en uw verpakking aan te passen.
8. Hoe om uw productkwaliteit te verzekeren?
Wij garanderen dat elke pc strikt zal worden geïnspecteerd en getest voor aflevering.
Product Categorie : Dril machine > Rock splitter