Darda hydraulische rotssplitter het voordeel van de rotssplitter is dat het pistool 70 cm lang is en 18 KG weegt. De lengte van de buis kan oplopen tot 50m, Darda-steen splitser prijs die handig is voor alleenstaanden om te werken op een smal werkoppervlak. De reikwijdte van de operatie omvat putpalen, pijpvijzels, mijnen, tunnels, beton sloop, hydraulische rock splitter prijs steunstraal sloop, jade mijnbouw en de bouwomgeving van stedelijk centrum smal en gecentraliseerd statisch stralen! De kloofkracht kan 800 ton bereiken. Het gehumaniseerde vormontwerp en het duurzame structurele ontwerp zorgen ervoor dat de methode van gebruik eenvoudig en gemakkelijk te leren is, geschikt voor onderhoud en een lange levensduur; de machine voor het splitsen van rotsen en het hydraulische pompstation zijn zeer gemakkelijk mee te nemen.
De rotssplijter maakt gebruik van een motor met een vermogen van 1,5 kW tot 4 kW en de hydraulische olie kan worden gerecycled, waardoor er veel energie wordt bespaard. De rotssplit splitst statisch de rots. Als het werkt, zal het geen trillingen, schokken, lawaai, stof, rondvliegend puin, enz. Veroorzaken en zal de omgeving er niet door aangetast worden, wat de werkomgeving van de arbeiders sterk verbetert.
SPECIFICATIONS FOR ROCK SPLITTER

Theory of separatist force

Hydraulic rock splitter pump station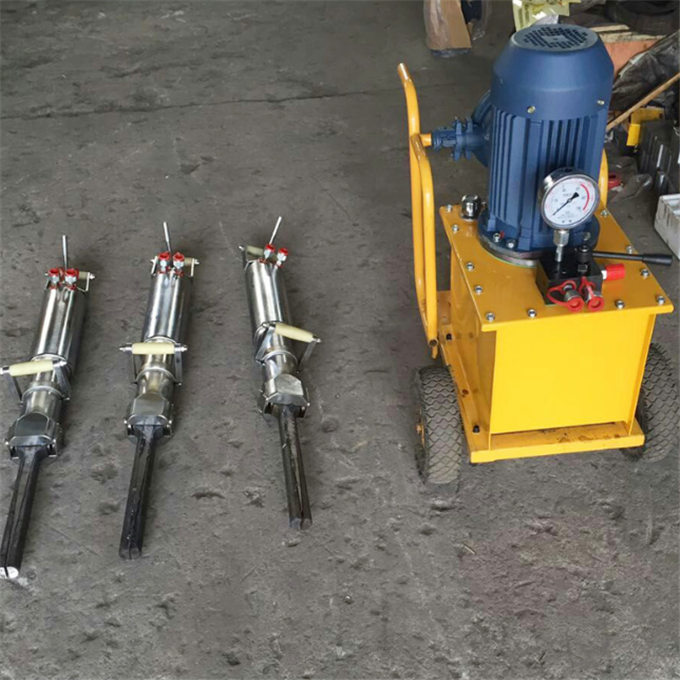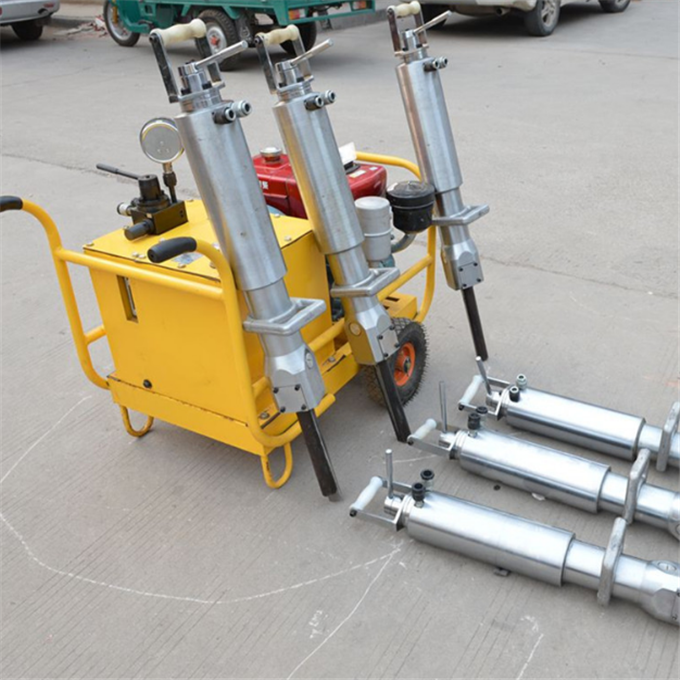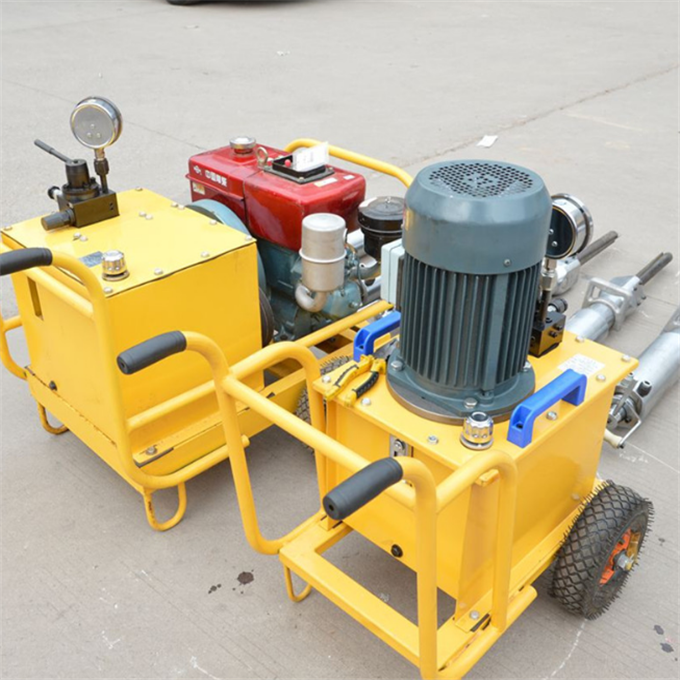 1. Kunnen we de productie van uw bedrijf zien?
Ja, welkom!
2. Is uw bedrijf actief?
Ja, produceer en exporteer voor vele jaren.
3. Welke markt is uw belangrijkste markt?
Onze belangrijkste markt is Europa, speciaal Oost-Europa, we produceerden bijna alle Russische modellen, maar we hebben ook veel andere landenklanten.
4. Hoe zit het met uw MOQ?
5 stks of bespreken
5. Welke betalingsvoorwaarden kunnen aanvaardbaar zijn?
T / T, L / C, westerse voorwaarden, of paypal ... anykind convience voor jou.
6. Hoeveel dagen voor productie?
Rond de 3 - 25 dagen op basis van de bestelhoeveelheid.
7. Accepteert uw bedrijf maatwerk?
Wij accepteren OEM / ODM. U kunt kiezen om uw logo te printen en uw verpakking aan te passen.
8. Hoe om uw productkwaliteit te verzekeren?
Wij garanderen dat elke pc strikt zal worden geïnspecteerd en getest voor aflevering.
Product Categorie : Dril machine > Rock splitter