De grootschalige rotskloofmachine heeft de traditionele technische voordelen en het verfijnde productieproces, past zich aan verschillende barre werkomstandigheden aan, is te koop in de Rock splitter en ontwikkelt een grootschalige rotsscheurmachine (ook wel kloofmachine of steenbreekmachine genoemd), hydraulische wig rotssplitser hoofdzakelijk bestaande uit oliecilinder, zuigerstang en regelklep. , oliepijpleiding, wiggen en andere componenten, geïnstalleerd op de graafmachine, Hand rock splitter met het eigen hydraulische systeem van de graafmachine als drijvende bron, hoeft slechts 24 MPa (240 kg / cm2) druk tonnen splijtkracht te produceren (momenteel is de binnenlandse marktinspectie gepasseerd om deze technologie te bereiken. Volgens de destructieve testgegevens is de verwijderingsefficiëntie van de kloofmachine is meer dan 5 keer die van de gebroken hamer op rotsen met een Mohs-hardheid groter dan 7. De rots in de funderingsput van het moderne gebouw is gebroken, geconfronteerd met het probleem van niet kunnen schieten, de rots is ook hard en de efficiëntie van de sloophamer is laag, het is een goede oplossing om de boormachine, de grootschalige machine voor het splitsen van rotsen en de breker samen te laten werken, en het is ook een besparing. Een goede combinatie van apparatuur en kosten Een groot grondwerkproject zal deze gezamenlijke bedieningsmethode gebruiken en de winst zal met meer dan 10 keer toenemen. "Dit type operatie is nu het gebied van technische sloop ingegaan en is een uitstekend hulpmiddel om te besparen kosten en verbetering van de werkefficiëntie.
SPECIFICATIONS FOR ROCK SPLITTER

Theory of separatist force

Hydraulic rock splitter pump station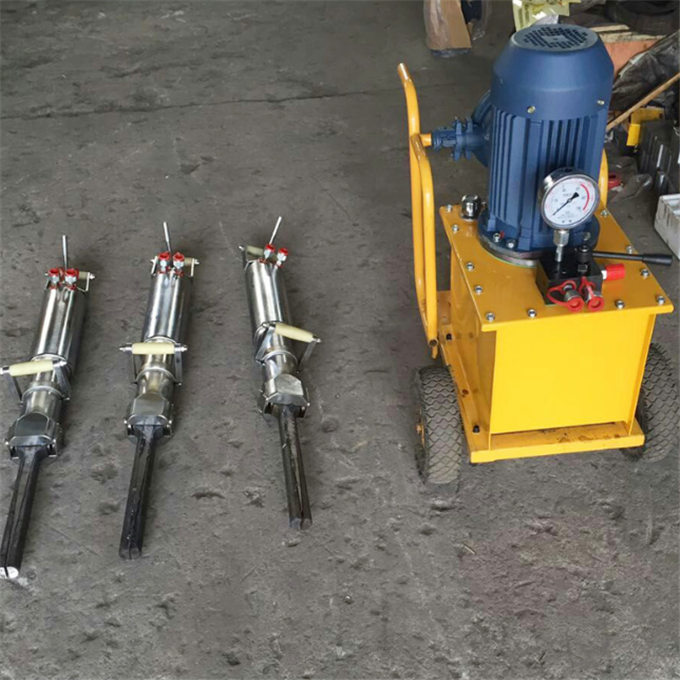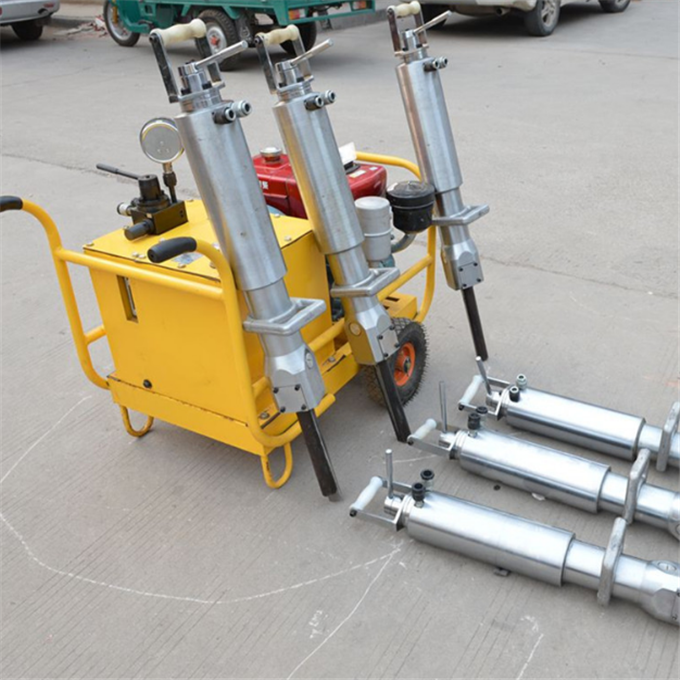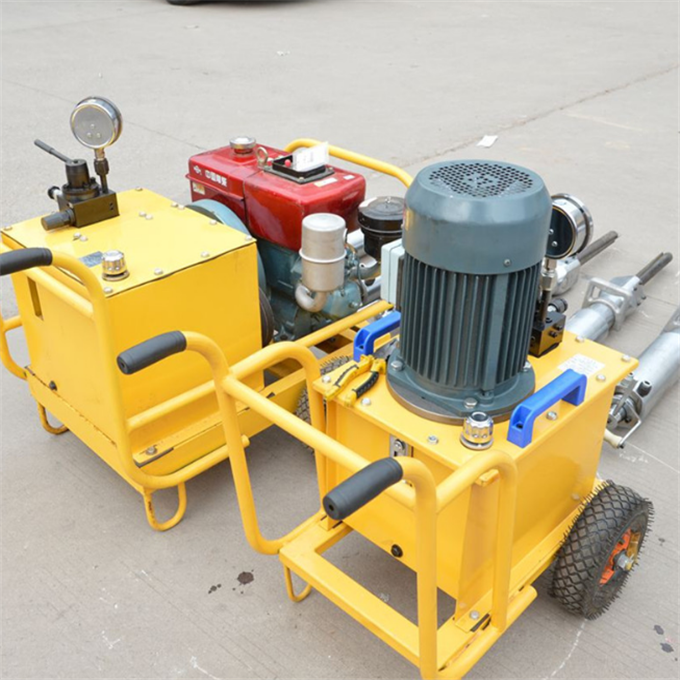 1. Kunnen we de productie van uw bedrijf zien?
Ja, welkom!
2. Is uw bedrijf actief?
Ja, produceer en exporteer voor vele jaren.
3. Welke markt is uw belangrijkste markt?
Onze belangrijkste markt is Europa, speciaal Oost-Europa, we produceerden bijna alle Russische modellen, maar we hebben ook veel andere landenklanten.
4. Hoe zit het met uw MOQ?
5 stks of bespreken
5. Welke betalingsvoorwaarden kunnen aanvaardbaar zijn?
T / T, L / C, westerse voorwaarden, of paypal ... anykind convience voor jou.
6. Hoeveel dagen voor productie?
Rond de 3 - 25 dagen op basis van de bestelhoeveelheid.
7. Accepteert uw bedrijf maatwerk?
Wij accepteren OEM / ODM. U kunt kiezen om uw logo te printen en uw verpakking aan te passen.
8. Hoe om uw productkwaliteit te verzekeren?
Wij garanderen dat elke pc strikt zal worden geïnspecteerd en getest voor aflevering.
Product Categorie : Dril machine > Rock splitter