Vol van roterende booreiland om betrouwbare kwaliteit, mooie verschijning, Boring boormachine praktische structuur en doordachte after-sales service, stapel boormachine won de meerderheid van gebruikers vertrouwen en lof, Auger boormachine worden geëxporteerd naar meer dan 30 provincies en steden landelijk en Australië, Myanmar, Sudan, Saoedi-Arabië Meer dan 10 overzeese landen en regio's, waarbij een aantal industrieën betrokken zijn, en genieten van de "minder investeringen, snel, kopen van het gebruik van goede, hoge efficiëntie" reputatie
Technical Parameters

Parameters/Model

HWDR150

HWDR200

HWDR260

Outsize

Working Size(length×Width×Height)

m

5.9×2.3×10.5

7.1×2.6×12

8×2.8×11.5

Transport Size(length×Width×Height)

m

8.2×2.3×3.25

10×2.6×3.38

10×2.8×3.55

Machine Weight

t

17

22

26

Max Drilling Diameter

mm

1200

1400

1400

Max Drilling Depth

m

15

20

25

Engine

Brand

Yuchai

Cummins

Cummins

Model

4A115Z

6BT5.9-C150

6BTAA5.9-C205

Rated Power

kw/rpm

86/2400

110/2300

153/2000

Hydraulic Flow

Woring Pressure

Main Pump

Mpa

30

30

30

Secondary Pump

Mpa

/

/

/

Max Flow

Main Pump

L/min

2×63

2×63

2×80

Secondary Pump

L/min

/

/

/

Power Head

Maximum Torque

Kn.m

60

80

100

Rotating Speed

rpm

5-90

5-85

5-85

Maximum Throwing Speed

rpm

90

85

85

Pressurized System

Maximum Pressure

Kn

50

70

70

Maximum Lifting Force

Kn

60

80

80

Maximum Travel

mm

2800

2800

2800

Main Hoist

Maximum Lifting Force

kn

10

15

15

Maximum Lifting Speed

m/min

72

71

71

Deputy hoist

Maximum Lifting Force

kn

15

20

30

Maximum Lifting Speed

m/min

60

70

70

Mast

Tilt Left And Right

°

±5

±5

±5

Anterior Angle

°

8

8

8

Chassis

Maximum Walking Speed

km/h

4

3

3

Maximum Grade

°

35

35

30

Track Width

mm

500

600

600

Track Chain Pitch

mm

154

190

190

Chassis Length

mm

3600

3800

4200

Average Grounding Ratio

kPa

66.3

77

85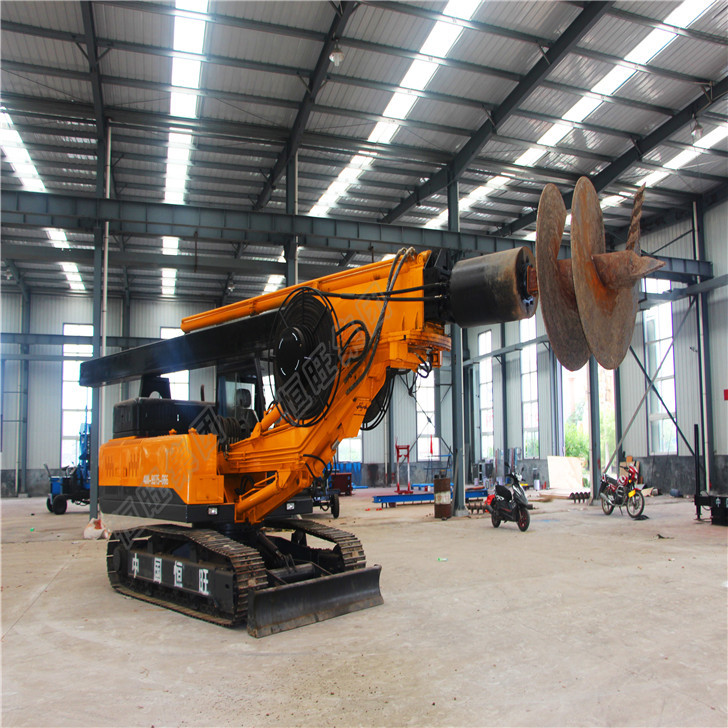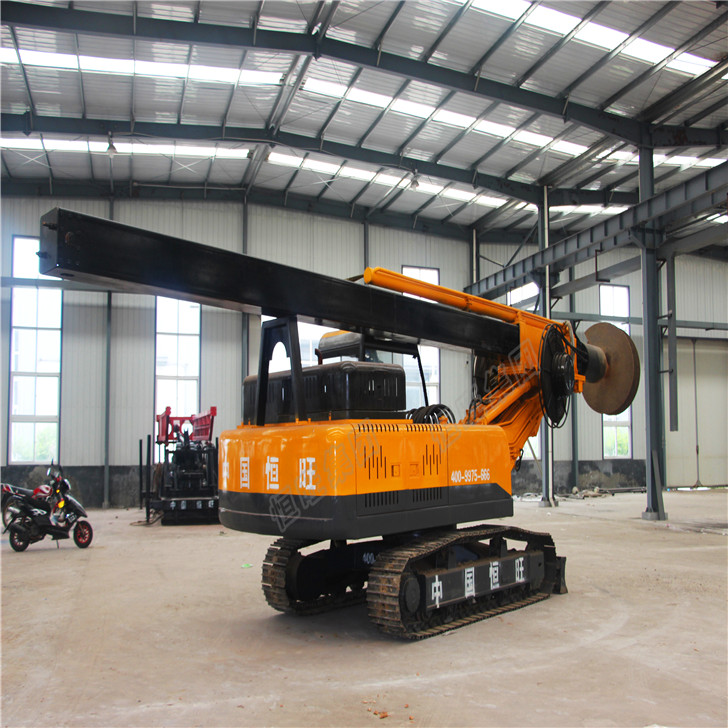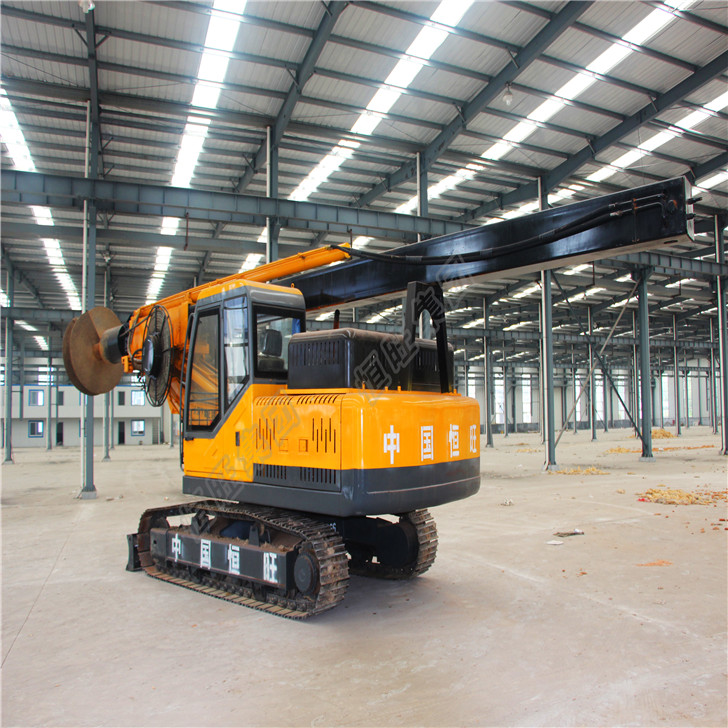 1, boorgat boormachine om de bestemming te bereiken, afwerking van de werkplek, de boormachine boorpijp opgemaakt en installeren
2, boorgat boormachine in het gat bij de aanpassing van de boorpijp verticaal, zet de schop, begon het boren van de boor boren.
3, boorgat boormachine door de swing hendel op de boorpijp rond de verticale aanpassing, de noodzaak om de draaihendel bediening bar te bedienen, kan niet direct worden geschoven naar de bit, anders zal de vaste plaat worden gebroken.
4, boorgat boormachine de cilinder onder druk, als de geologische hard behoefte om druk te vertragen, ononderbroken bovenmatige druk, zal de olietank maken of buigen.
5. boorgat boormachine in de afwijzing van bodem wanneer de turn te langzaam, te snelle instabiliteit, waarschijnlijk schade aan de stuurinrichting of andere onderdelen schade.
Q1: bent u een fabrikant?

A: Ja, we zijn een professionele boorgat boormachine DS-40 fabrikant.

Q2: wat produceert uw bedrijf?

A: De belangrijkste producten van ons bedrijf omvatten boorgat boormachine DS-40,

Q3: wat dacht je van uw levertijd?

A: Normaal gesproken is de levertijd ongeveer 7-15 dagen. Voor een speciaal geval kunnen we het binnen 2 weken doen, het is afhankelijk van verschillende producten.

Q4: Welke betalingsmethoden accepteert u?

A: Wij accepteren T / T, L / C.

Vraag 5: biedt u deals of kortingen aan?

A: Ja, prijs afhankelijk van verschillende hoeveelheid, verschillende hoeveelheid zal u verschillende prijs.


Product Categorie : Dril machine > Roterende boorinstallatie